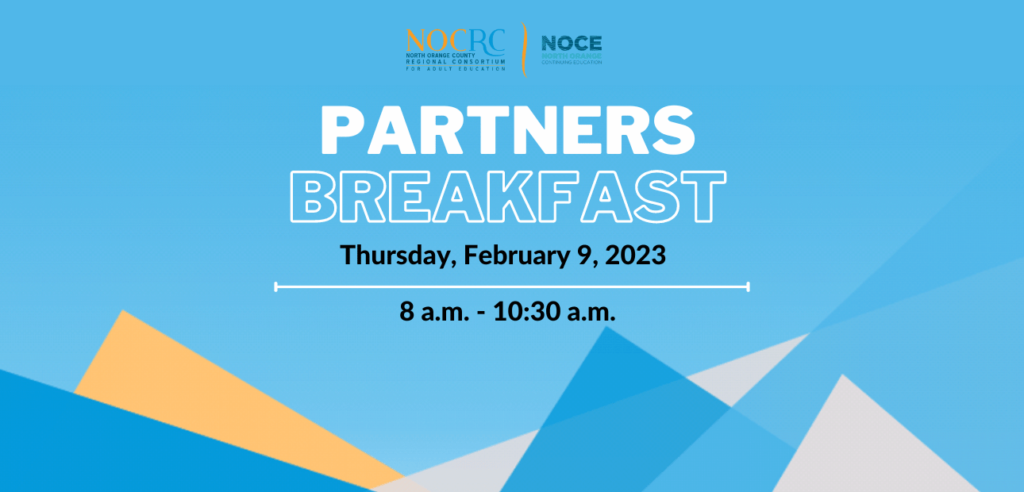 The NOCRC Partners' Breakfast offers an opportunity for our students, community members, and partners to provide input about the adult education needs in North Orange County. Join Us!
Thursday, February 9, 2023
---
8 a.m. – 10:30 a.m.
Breakfast and refreshments provided
NOCE Anaheim Campus
1830 W. Romneya Drive, Anaheim, CA 92801
Room 105/107
---
Thank you for your interest in the 2023 NOCRC Partners' Breakfast. Unfortunately, the event is now at capacity, and we will no longer be accepting attendees.
For more information or questions?
E-mail nocrcinfo@noce.edu.