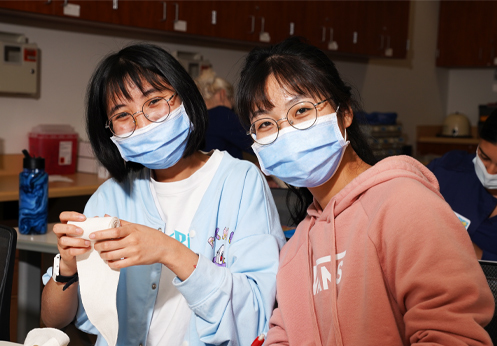 June 21, 2022
---
The North Orange County Regional Consortium (NOCRC) for Adult Education recently finalized their three-year plan as mandated through the California Adult Education Program (CAEP).
The CAEP three-year planning process was designed to provide adult education consortia members an opportunity to assess the impact and define strategies and activities that will meet educational, and workforce needs among adult learners in the North Orange County region. The development of the NOCRC three-year plan began in January to allow for member input on current and future CAEP activities and regional impact through open informational sessions where all funded and non-funded members had the opportunity to provide input for the plan narrative and set of expectations. In addition, the three-year plan was discussed at monthly consortium-level Executive Committee meetings to check progress, address questions and concerns, and provide transparency among attendees who serve as voting members, advisory group leaders, and members, staff, and faculty from the following consortium members: Anaheim Union High School District (AUHSD), Cypress College (CC), Fullerton College (FC), Fullerton Joint Union High School District (FJUHSD), Garden Grove Unified School District (GGUSD), Los Alamitos Unified School District (LAUSD), North Orange Continuing Education (NOCE), North Orange County Regional Occupational Program (NOCROP), Orange County Department of Education (OCDE), and Placentia-Yorba Linda Unified School District (PYLUSD). Individual discussions for activities and outcomes with funded members also occurred with GGUSD and NOCROP. Consortium members also reviewed the community profile of the North Orange County region, discussed local demographics' implications, and identified barriers to employment. On the program level, consortium advisory groups collaborated monthly to develop the following three-year plan activities:
Basic Skills: Direct instruction to enhance student learning outcomes and ensure better understanding of core high school English and math subjects with small learning groups.
Basic Skills: High school equivalency instructional program offered in a cohort model in the areas of language arts, science, math, and social students to prepare students for the GED or HiSET exams.
Career Technical Education (CTE): Supporting NOCE students in the Career Skills and Resource Lab with assistance to improve course and certificate completions; increase student transition to workforce; and support pathways to noncredit and/or credit CTE programs.
CTE: Improve effectiveness of programs and services for NOCROP by training and building shared knowledge in the areas of data and accountability.
CTE: Support marketing and outreach efforts to boost awareness and enrollments for NOCROP.
Disability Support Services (DSS): Addresses services and workforce education to address barriers that students with disabilities experience. CAEP funds are braided with other funding sources to support instruction, counseling, inclusion programs, and employment services.
DSS: Develop instructional offerings which will improve integration of services and transitions: courses that will increase literacy and academic skill development, employment readiness, and lead to transition to noncredit and credit programs.
English as a Second Language (ESL): Outreach and offsite reengagement for NOCE students that prefer to access classes in their neighborhood/community locations.
ESL: Literacy gains through the continued use of Burlington English curriculum licenses for the Garden Grove Adult Education students.
K-12 Student Success: Providing social-emotional and trauma-informed educational offerings including instructional materials, digital technology, translators, and childcare support.
NOCRC Student Services for Transition: To support improved integration of services and transitions, offer transition awareness activities to increase the number of students who transition from noncredit to credit.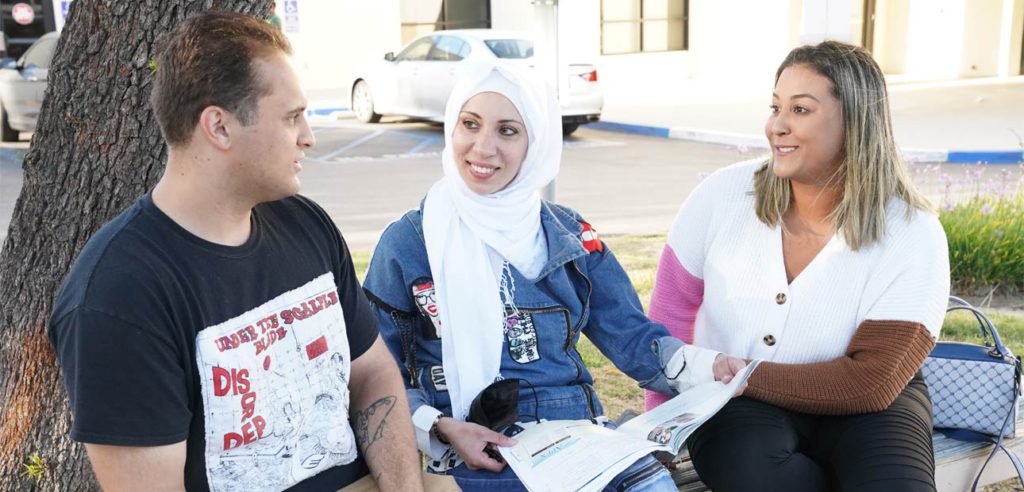 "NOCRC looked to deepen its understanding of the communities served through CAEP activities, relying on quantitative data from multiple sources and qualitative student feedback," says CAEP Director Janeth Manjarrez. "With this knowledge, NOCRC has identified the English Language Learner student barrier as the greatest obstacle to education and employment in the region and is thus its highest target priority. NOCRC understands that this barrier is further compounded when adult learners experience challenges that can be lifelong for some, such as adults with disabilities, or short-term, such as adults who need immediate and viable workplace skills," says Manjarrez. NOCRC will continue to collect and assess both demographic and outcome data, applying it through meaningful activities with additional consideration of regional workforce plans and partnerships, resulting in adjusted annual plans during the three-year plan period. The three-year regional plan will serve as the guiding tool to ensure student success in Adult Education for the North Orange County region.
Thank you to all members who contributed and will deliver CAEP activities and community engagement. Special thanks to Director Janeth Manjarrez, Senior Research and Planning Analyst Dr. Harpreet Uppal and Administrative Assistant II Regina Russell who led the three-year plan team.
CAEP Three-Year Plan
Visit the Three-Year Plan page to read the CAEP 2022/25 Three-Year Plan