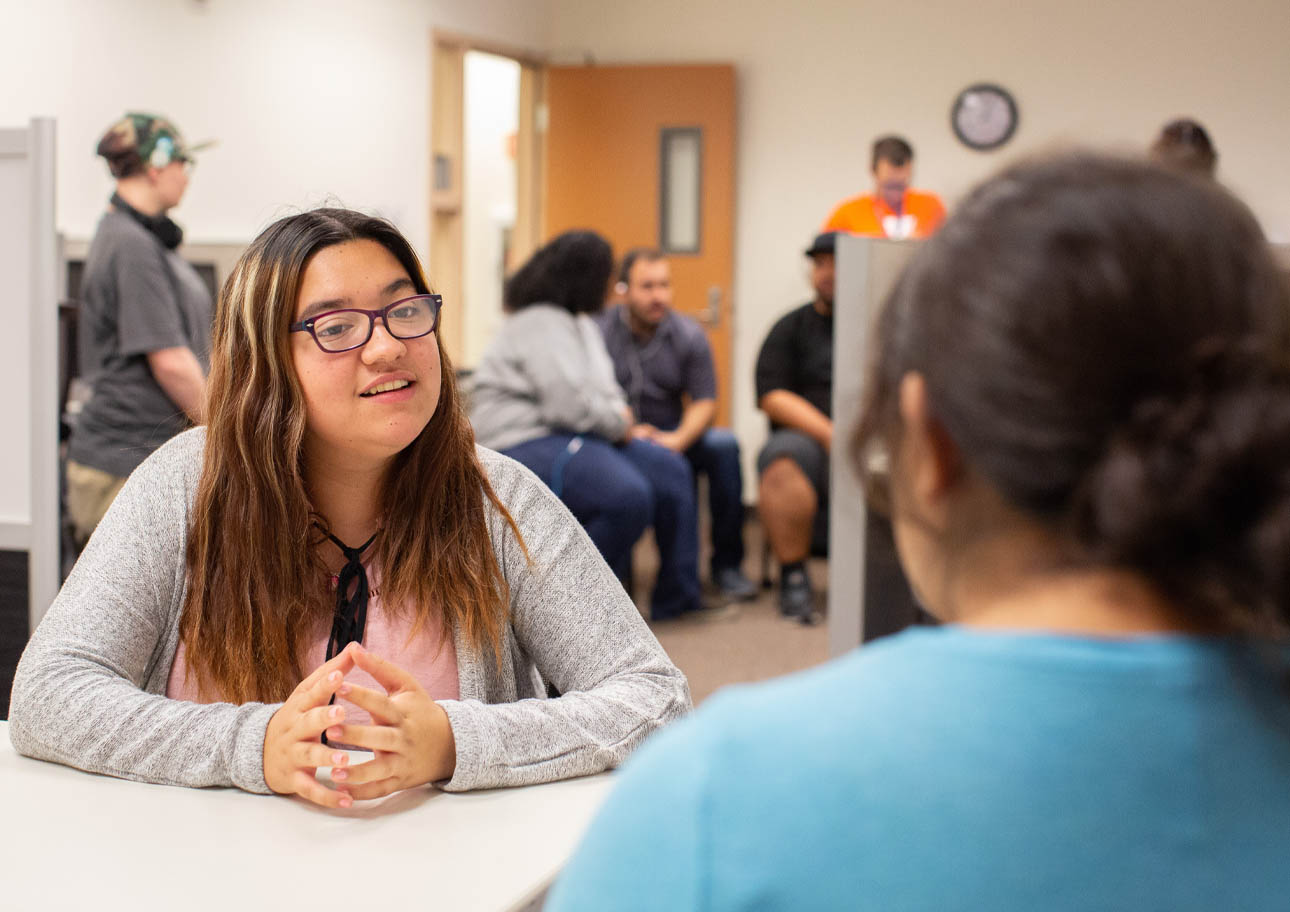 September 24, 2019.
---
Through a partnership with Ralphs grocery stores, plans are in the works to provide students with disabilities more job opportunities and more resources to launch their personal careers. Administrators from North Orange Continuing Education (NOCE) and the North Orange County Regional Consortium (NOCRC) have met with executives from Ralphs to form a partnership that will lead to increased job placements for NOCE students with disabilities, including intellectual disabilities and autism spectrum disorder. Any student with a disability may be eligible for this collaboration.
The goal of the partnership is to ensure that students gain employment with Ralphs, the largest subsidiary of Cincinnati-based Kroger, and potentially stay for the length of their careers. Although the collaboration is not yet finalized, the positions are anticipated to be both entry-level and career-level positions with the opportunity to advance.
Ralphs is committed to supporting a work environment where people with disabilities are valued employees, said Adam Gottdank, Ph.D., director, Disability Support Services (DSS). "The executives at Ralphs are so tapped into this idea. They are all in," Dr. Gottdank said. "They have beautiful, big hearts and are strong business people — they see the opportunities for people with disabilities." Too often, society underestimates the potential of individuals who have disabilities, therefore, unfortunately, some employers are hesitant to hire them. "People with disabilities are very capable of being great employees," said Dr. Gottdank.
In the meantime, a pilot program is being developed that will employ two professional experts who will assist in laying the foundation of the program's infrastructure. A major goal is to eventually have a full-time workforce case manager who will serve as the primary NOCE/NOCRC liaison to Ralphs' executives and store management and provide support for students who become employees. Working under NOCRC, the workforce case manager will collaborate with job developers to assist students applying for jobs at the grocery stores.
The collaboration focuses on employment for the students. Students will also gain skills in the process. These skills include guidance in resume writing, filling out applications, and job interviewing, said Janeth Manjarrez, NOCRC director. "We provide all the tools, but it's up to the students and the employer to essentially see that they are a match through the interview process," she said.
The workforce case manager will support student hires during onboarding, orientations, and training, track their job performance, and help them apply for higher-level positions. The hope is that students will get promoted to positions throughout the organization, such as grocery clerks, general merchandise clerks, service center representatives, and department leads such as produce managers and bakery managers, explained Dr. Gottdank. Moreover, the workforce case manager will help with issues that may arise. "The case manager will have great relations with the store management, and hopefully they will tune in to developing issues and intervene before small issues become problems," said Dr. Gottdank. If the store director sees an issue, the case manager will be the first person called so they can remedy the situation.
Ralphs is dedicated to meeting the needs of employees with disabilities and fostering a culture of acceptance. "Ralphs' leadership understands that it takes a caring store director, checkers, department heads, and staff recognizing that they can support people naturally through increased awareness and quick intervention," said Dr. Gottdank. "Having the support in the stores will make it possible for people with disabilities to have successful careers."