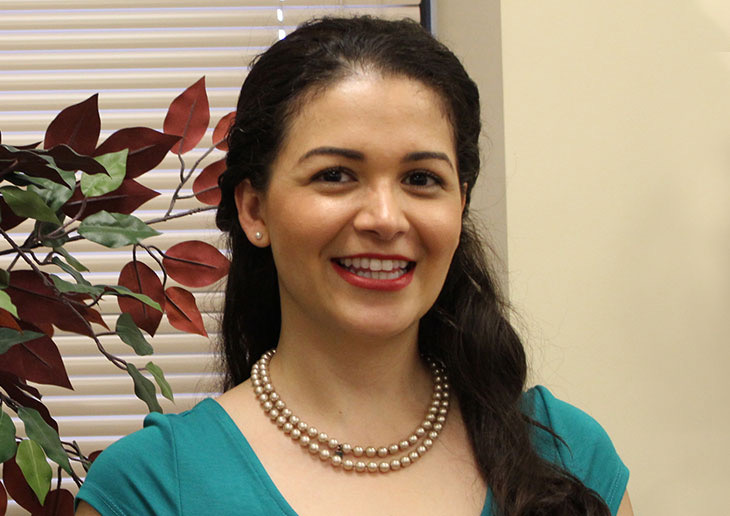 June 18, 2020.
---
Big congratulations are in order for our members and partners in the NOCRC community. Faculty and staff have been giving 110 percent as they work to transfer courses online with determined students also making the leap. In these challenging times, I'm proud to see our community rising to the occasion to make sure students are online and on time for completing their educational and career goals.
Moving forward, NOCRC wants to ensure that our community has the necessary information to navigate much-needed support and educational opportunities. In a time when technology is fueling connection and innovation, we are pleased to announce some significant developments in our capacity to provide online resources.
Currently progressing is NOCRC's brand-new website, which will be a central hub for the region's latest insights, services, and adult education opportunities. Set to launch by November, the website will include news and upcoming events relevant to our members and partners. Contact information, bios, and pictures of our staff and voting members will also be included so community members can reach us anytime and anywhere.
The website will build community virtually, presenting stories about our extraordinary members, partners, and students while providing an engaging way to connect and share successes. Newsletters, strategic plans, reports, meeting minutes, and information on the essential affairs of the region will always be available on the site. Likewise, students will be able to find details on adult education opportunities offered throughout the North Orange County region. The Executive Committee meeting schedule will also be included, welcoming more participants to our extended family. Our digital resources will help us better serve our students as they build essential skills to serve their communities and support their families.
Additionally, we are pleased to announce that the North Orange County Regional Occupation Program (NOCROP) launched a new website and student portal on April 24, 2020, giving  adult learners a virtual platform customized for their unique needs.
At adults.nocrop.org, students enjoy an enhanced experience, engaging in courses and interacting with classmates and instructors. Fresh features include 24/7 online registration, instant access to course offerings and schedules, and the ability to manage payment plans from any device. The student portal features a learning management system, so adult learners have all essential course materials at their fingertips.
When it comes to boosting workforce readiness, the new NOCROP website delivers, allowing students to easily access events like virtual job fairs, peruse openings on the online job board, and take advantage of online career educational services, counseling, and academic support. Digital resources like these will help students prepare for a smooth transition to employment so that they can launch into exciting careers right away.
Another NOCRC adult education provider, North Orange Continuing Education (NOCE), did not have an online instructional platform prior to closing the school due to COVID-19. NOCE was in development of a Distance Education Program and planned to pilot the first handful of courses in the 2020 Fall Term. However, when the California stay-at-home order was enacted, NOCE was determined to continue serving its students. In just three weeks, NOCE transitioned nearly all classes from in-person instruction to a remote online environment for the 2020 Spring Term. As the school plans to re-open the campus in conjunction with the stages outlined by the Governor, NOCE will host the summer and fall terms primarily online. With the opportunity to operate in a whole new way, NOCE also arranged for virtual counseling and disability support services as well as centralized customer service and technical support. NOCE even provided emergency aid for students in the form of a student laptop loan program. Check out the summer term class schedule at www.noce.edu/schedule.
This spring, the NOCRC community faced an unprecedented challenge, and emerged a virtual success, maintaining its mission to keep students advancing toward recession-proof careers. We will continue to be here  to support our students, inspired by their resilience, as we continue to adapt.