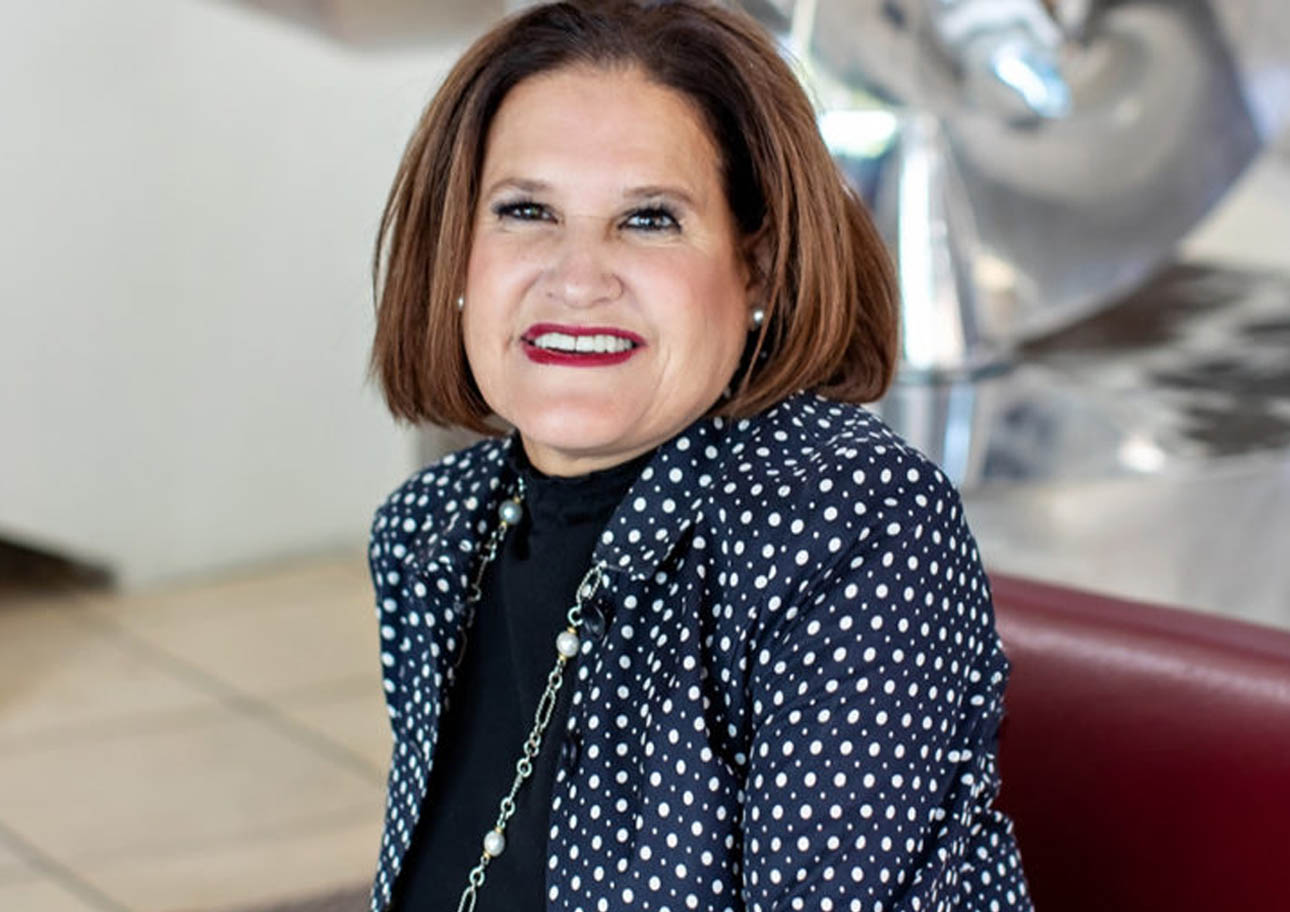 October 29, 2020.
---
When it comes to keeping her promise to pay it forward, there's no holding Dr. Ligia Hallstrom back.
Adult education isn't just a passion for Hallstrom. For the new Administrator of Instructional Programs at North Orange County Regional Occupational Program (NOCROP), who relied on adult education to gain a financial foothold in the U.S., it's an opportunity to return fate's favor.
Hallstrom and her twin sister were only 16 years old when they emigrated from Nicaragua amid the country's political upheaval in 1982. It was a strenuous time for the sisters, coming to the United States with only a handful of English words between them, newly separated from their parents and brother, and struggling to find their place in an unfamiliar country.
"That was a huge emotional impact," recalls Hallstrom, who knows firsthand the chaos many of her adult education students experience while trying to start a new life. But looking back, she says that despite the hardships, "we knew it was the best option for us."
When times were the most challenging, adult education was there to support Hallstrom and her sister. The twins took English as a second language classes in the Norwalk-La Mirada school district with three teachers who would prove pivotal to their persistence. Those "three musketeers" of adult education, as Hallstrom fondly remembers them, were committed to helping the sisters master their new language and pave the way to college.
Hallstrom would later go on to attend Cypress College and wouldn't stop until she earned a master's in Legal Studies and a doctorate in Educational Leadership and Policy. She had come a long way, personally and academically, and she wasn't about to forget her journey.
"My experience in adult education was excellent," affirms Hallstrom, thankful for the firm foundation she needed to flourish in her new country. "I always wanted to circle back. I said, 'How can I be ready to be an impetus for change in adult education?'"
Hallstrom knows that adult education gave her the support, confidence, and tools to overcome her challenges. Now the latest member of NOCROP, she is thrilled for the chance to reciprocate: "I am very, very privileged and blessed to be a part of the NOCROP family."
NOCROP's newest administrator brings more than 25 years of educational leadership to the table, including roles as an elementary and middle school principal, middle school counselor, district coordinator for English language learners, and adjunct professor for the Education Program at Concordia University in Irvine. Before coming to NOCROP, she also served as Chief Operations Officer for the nonprofit Healthy Smiles for Kids of Orange County, providing critical oral care to 16,000 children.
Hallstrom feels very fortunate to have been selected for the Administrator of Instructional Programs position and has hit the ground running since her August 17 start date. A versatile problem-solver, she supports the adult career education programs and oversees high school career technical education pathways, including Patient Care and Financial Services, as well as Hospitality, Tourism, and Recreation. She also supervises the organization's overall operations, working closely with instructors and Career Guidance Specialists.
"It's exciting," says Hallstrom, who is also connecting with four local high schools to build stronger Patient Care Program pathways. She especially enjoys bridging those two sides of education, saying, "It's really about building connections in the community and sharing the benefits with students about our adult education programs."
Hallstrom is dreaming big, and one of her most significant goals is to create what she calls a "mini-university environment" inside of adult education. Her first objective is to create a mentoring program with providers from local universities.
"[The mentors] will be a part of our program and they will nurture our students," foresees Hallstrom, who hopes the one-on-one guidance and networking opportunities will send NOCROP grads to the forefront of the workforce.
NOCROP is also hard at work formalizing a ceremony for Adult Career Education Program graduates. That way, she says, children will see their parents graduate, inspiring a sea of change in the college-going culture, and just maybe, a new family tradition.
"It's not just going to get LVN certification — it is that these parents have the courage to go [to school]," explains Hallstrom. For the administrator, honoring the fact that students aren't just earning licenses but are also becoming valued professionals in the community is critical so that "they will have this sense of pride."
Hallstrom understands the obstacles that adult education students must overcome to succeed. That's why she is so passionate about advocating for adult education graduations, ensuring that, like her, many grads will someday be able to say: "I am a proud immigrant. I help this country as an immigrant, as a citizen, to bring about change."
Hallstrom's ambitious plans don't end there. She's already working on bolstering connections between adult education, community colleges, and the nonprofit sector, where she has developed a rich network of contacts from previous experiences. From guest speakers to virtual job fairs, she believes cross-agency synergy holds the power to ignite new possibilities in education and employment. By next year, Hallstrom's goal is to develop firm partnerships, supporting a diverse network of role models for adult education students.
One such partnership includes the Chief Dental Officer of Healthy Smiles, an immigrant with a successful dental career who she hopes will participate. Such stories, Hallstrom explains, bring a firsthand perspective for individuals starting over in the United States, like so many of her adult career education program students:
"Immigrants that are successful in this country can be an encouraging inspiration to adult education students in their own careers."
Hallstrom is proud to be in a position to offer the same high-touch help and connections that bolstered her to success as an ESL student almost 40 years ago. She says the innovative approach is possible because of the rich collaboration and support NOCROP has with the consortium.
"My commitment and my passion fuel my advocacy for what's equitable and accessible to all adults," shares Hallstrom, who currently serves as an alternative Executive Board voting member for NOCRC on behalf of NOCROP. "I want to pay it forward, encourage, and empower."
For more information about NOCROP programs and services, contact (714) 502-5800
or visit https://adults.nocrop.org.