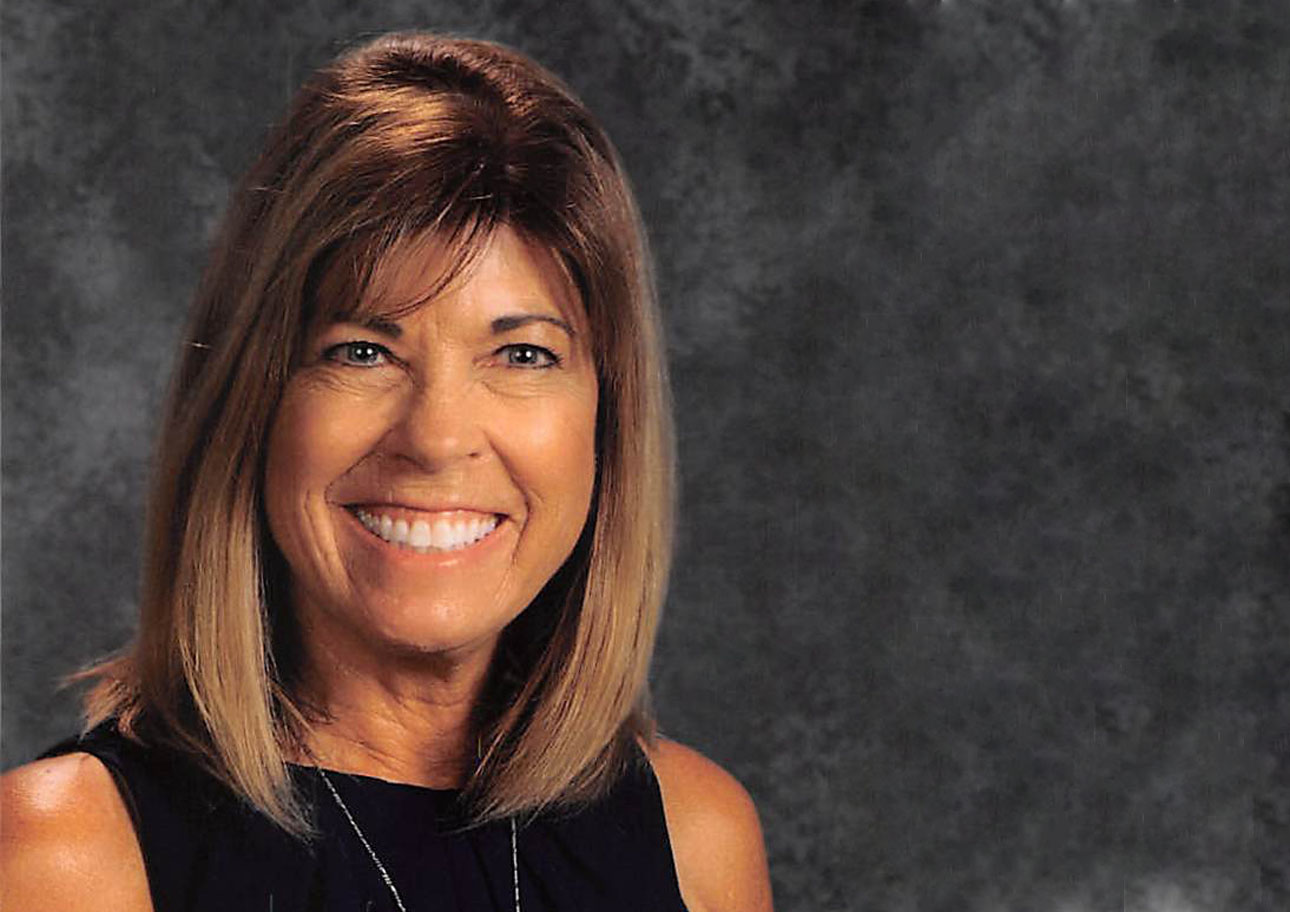 September 25, 2020.
---
For M'Liss Patterson, the new Director at Garden Grove Adult Education, the drive to serve came not just from handing adult learners the keys to success, but from giving them the guts to switch gears.
It started with a particular student — a single mom who had tried college and various trades, without any luck. Nothing got her engine going… until she finally discovered the low-cost automotive program at Garden Grove, a member of the North Orange County Regional Consortium for Adult Education. By the time she'd earned her certification and successfully landed a job at O'Reilly Auto Parts, she was already revving up for more.  
Patterson was working as the night administrator at the time, and she remembers how thrilled the student was to enroll for her second and then third and final class. Right in front of the administrator's eyes, the courageous student completed her certifications, opened her own store, and was able to move out on her own with her children to start a new chapter in her life.
"That's what it's all about," says Patterson, "Equipping people in the community and helping them be successful." 
Since then, she's been part of countless adult education success stories at Garden Grove. So, when faced with an opportunity to become the new director of the Adult Education center in July, she couldn't wait to get into the driver's seat.
"I was excited to look seriously at becoming the director here," says Patterson. "Adult education is my passion and I truly believe our campuses are a valuable asset to the community," she reflects.
Patterson's ascent to her new position as Director of Adult and Alternative Education was a journey more than two decades in the making. She began in the District in 2000, teaching high school English for 17 years before becoming an activities director and then an administrator. For many years, she also taught English as a second language (ESL) classes for adult learners, presided over concurrent high school courses, and later served as night administrator on the adult education campus.
Patterson's varied background gives her the perfect foundation to foster both adult and alternative education programs. And to hear the director tell it, there's never a dull moment.
"I'm anything but bored!" she declares. With the new position in full swing, every day presents an exciting challenge for Patterson and her dedicated staff. Her greatest joy? "Seeing programs in action," while getting to know the nearly 60 teachers and staff members generating the opportunities for student success magic.
One of the biggest accomplishments in Patterson's two-and-a-half-month tenure was helping to launch the long-awaited Virtual Academy, a high-quality educational experience to serve as an alternative to traditional distance and in-person learning. With about 300 TK-12 students, the program hit its stride in the very first month, providing a resounding win for alternative education in the district.
"It's something they talked about doing for many years," reflects Patterson. "Obviously, with COVID-19 and the current circumstances, there was a great opportunity to get the program off the ground.'"
Students in the program earn credits toward high school graduation, just as they would if they were on campus. Even better, the academy is run by Garden Grove Unified teachers who make themselves available throughout the day. The primary difference is that learning is self-directed through classes powered by Edgenuity, a leading provider of online curriculum and blended learning solutions.
"It's really great for students who work well independently," shares Patterson. The academy is also the perfect solution for budding actresses, models, and future professional athletes, who can fit coursework around their busy schedules. Additionally, it's providing a critical oasis for students who had health challenges even before the pandemic, making it difficult to come to school every day.
"It is an alternative that we had seen many of our surrounding districts provide for their students," says Patterson. With the district set to resume in-person elementary and high school classes, many families are considering the Virtual Academy and enrollment is expected to grow. "This is really the perfect timing to provide options for our community."
The Virtual Academy represents just one feather in Patterson's newly donned cap. The director also oversees the plethora of Garden Grove Adult Education programs, including ESL, citizenship, digital literacy, high school diploma, and GED classes. While serving about 2,500 students, the programs have been moved 100-percent online, a Herculean task that is a tribute to the committed staff.
"We created our very first professional development program for our teachers," says Patterson about the effort to transition to distance learning.
The first batch of teachers received training in delivering virtual instruction. Then they, in turn, trained their colleagues until everyone was ready to offer outstanding adult education courses on a digital platform.
This semester, virtual registration liaisons helped onboard students online, with particular support given to those with language barriers. And when it comes to accessibility, Garden Grove has committed to loaning out 500 Chromebooks to adult learners, as well as helping them find free hotspots or purchase discounted internet service.
"We're going to meet everybody's needs to be able to be online in some way or another so that they can continue their education," says Patterson.
With the groundwork set, the director plans to expand community college partnerships, offering even more avenues for adult learners to enrich their lives and careers. With the help of a brand-new academic counselor, the team will be developing connections and making sure students know about the escalating opportunities.
Currently, Garden Grove works with Santa Ana College to run the popular automotive program. Meanwhile, they're gearing up to start new diesel and welding offerings next spring. Not only will the unique courses enhance training opportunities, according to Patterson, they can also open pathways.
"Students can start their certificate program in automotive and learn how to do oil changes and brake pads," she explains. "Then, they can move all the way up to being a mechanic, which could lead them to take additional community college courses to eventually earn a degree."
Because Garden Grove is uniquely situated among three community college districts, the Garden Grove Adult Education program is partnered with all three Orange County Adult Education consortia. Coastline, Cypress and Fullerton Colleges are making big moves to bring even more opportunity to Garden Grove's adult learners.
"Our certificate courses are based on regional needs," explains Patterson. "People in the community can come to a local campus, earn a certificate, and be assured that there will be job opportunities available for them."
With the support of her incredible team at Garden Grove, the director knows that adult and alternative education will continue to find its footing in Orange County.
"I'm really proud to be here and have the opportunity to serve the community," effuses Patterson. "I can't wait to see what the next few years will bring."