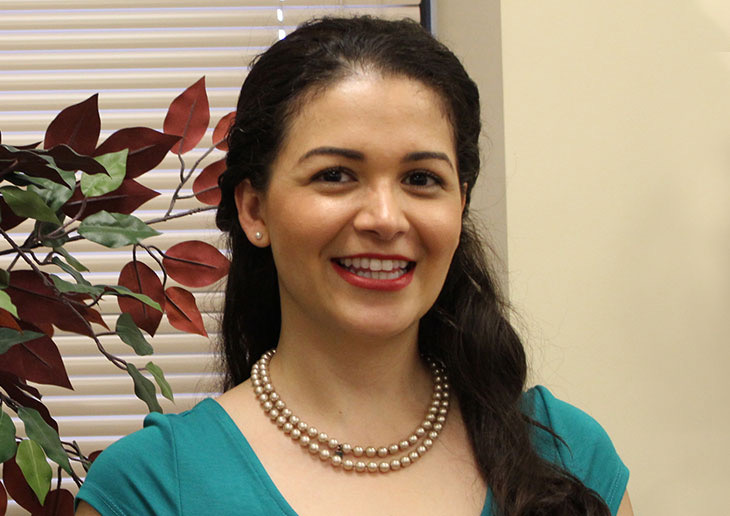 ---
As a first-generation graduate and a proud student advocate, Janeth Manjarrez knows the value of higher education and career readiness.
"Education is not only the key to professional growth and success, but it is also the key for personal growth and success," says Manjarrez, the new Director at North Orange County Regional Consortium (NOCRC) for the California Adult Education Program (CAEP).
"For me, 'knowledge is power'," says Manjarrez. "The more our students know, the better equipped they are to make the most appropriate decisions that will result in positive outcomes for themselves and their families. Through knowledge, our students become empowered, confident and productive adults in our society and contributors to our economic growth and prosperity."
It is this perspective that makes Manjarrez especially well-qualified to fulfill her role leading the NOCRC, where she will support faculty and staff in the development and implementation of quality, noncredit and adult education programs in the region.
The first in her family to attend college, Manjarrez holds a BA in English literature, a counseling credential, and an MS in educational counseling and guidance from California State University, San Bernardino. An experienced grant manager, Manjarrez also holds certificates of completion from the Curriculum Institute and Leadership Academy of the California Community College Association for Occupational Education, as well as a train-the-trainer certificate from the New World of Work-21st Century Employability Skills Training.
Despite her many educational qualifications, it was her experience as a counselor for K-12 and community colleges that led Manjarrez to her passion for supporting student needs.
"As a passionate educator, counselor and administrator, I am accountable to my students and strive to provide resources for their success," Manjarrez says.
Manjarrez's background also includes extensive experience working with state and regional partners. As the Director of the Workforce Investment Act Internship Project sponsored by the Orange County Workforce Investment Board, Manjarrez managed a regional Career Technical Education (CTE) initiative involving 77 schools, nine community colleges, three private universities, and 300 businesses to develop employability skills training and an internship program for the advanced manufacturing and engineering industries.
Later, as the Director of CTE Data Unlocked, Strong Workforce Program for the Los Angeles/Orange County Community College Consortium, Manjarrez managed a $50 million budget and completed 37 regional projects at a variety of different colleges.
She believes that "no man is an island" and has had first-hand experience on the importance of collaboration for student success and economic growth.
For that reason, she works to ensure that NOCRC is sharing awareness of its diverse programs, particularly with its members and partners. This awareness encourages collaboration within the NOCRC and with organizations in other regions to encourage adult students to take advantage of the resources available to them for their personal and professional success.
"My goal is to set an infrastructure for NOCRC to support our students and enhance their experience with fewer barriers so that, for example, they can transition from ESL courses to CTE or to higher education without hesitation," she says.
Today, Manjarrez's primary focus is making sure NOCRC functions as a "center" where all of the regional partners feel welcomed and where their ideas about program and student success are heard.
"We would like NOCRC to be a centralized hub for California Adult Education Programs (CAEP)," Manjarrez says. "My goal for NOCRC is that we continue to maximize CAEP funding to create new programs for student success, enhance current programs, and accelerate student goal achievement."
Manjarrez also enjoys reading, meditating, outdoor activities, and dancing, in addition to spending time with family and friends and traveling to expand her cultural knowledge and expertise as a food aficionado.