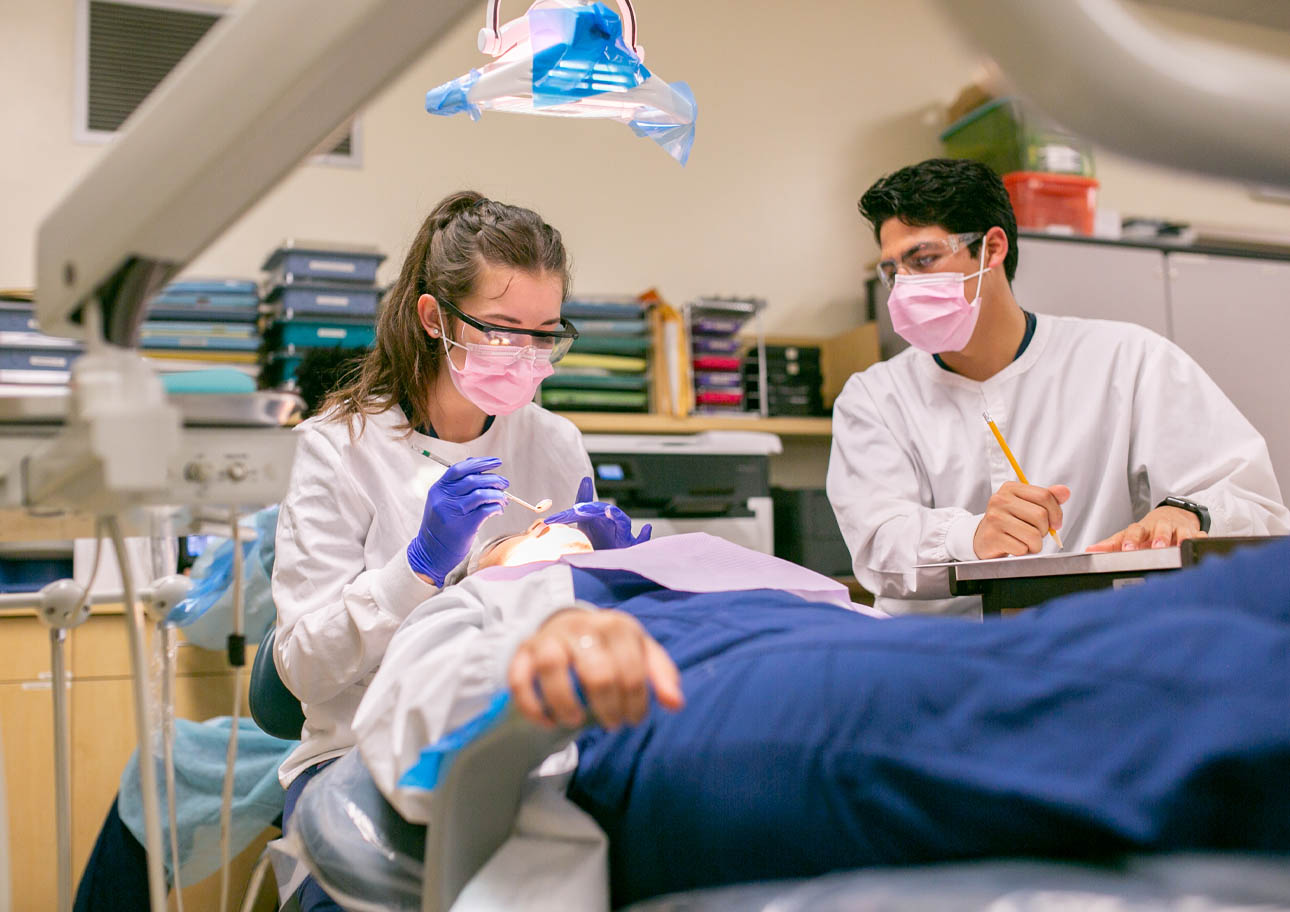 June 07, 2019.
---
At Esperanza High School, they're carving up a digital cadaver. At Sunny Hills High School, they're building contraptions capable of launching pumpkins with Aaron Rodgers-like accuracy. Meanwhile, over at Western High School? Probably cooking up another inspired dance through its highly praised Visual and Performing Arts program.
High school wasn't always this fun. Nor was it this career-focused. But thanks to the persistent and pioneering work of the North Orange County Regional Occupational Program (NOCROP), K-12 students are getting excited by career and technical education earlier than ever.
"It's never too early to prepare for a successful career," says Jennifer Prado, Instructional Programs Manager for NOCROP, which works with 30 schools in five districts to provide early access to career-focused learning. "These habits do not stick instantaneously; they're best formed over time."
ROP has been fueling opportunity in North Orange County for almost 50 years, through head-start career education programs offered at high schools, middle schools, and independent facilities, as well as adult education offerings in areas of critical need. And it's more than just virtual surgery, gourd-launchings, and dance parties. NOCROP's broad mission to improve classroom-to-career pathways encompasses instruction, hands-on labs, work-site experience, partnership with regional industry, and more.
On the adult education side, NOCROP is addressing vital community needs with career-focused courses offered in partnership with the North Orange County Regional Consortium (NOCRC). Among the demand-driven pathways represented are Advanced Dental Assistant, Medical Assistant, Vocational Nurse, ECG/EKG Technician, and Nursing Assistant.
"We equip and empower tomorrow's innovative, civic-minded professionals through career technical education," says Prado. "Through our courses, students get a head start on career preparation by learning from industry-experienced instructors."
That readiness will come in handy. With an impending 2.1-million-worker "skills gap" clouding California's horizon, graduates of career education programs will be positioned to take advantage of unprecedented demand in the next decade. Meanwhile, the state's economy benefits by maintaining access to a young, educated, and tech-savvy workforce.
NOCROP's high-minded mission has taken on new relevance, with legislative priorities evolving to support nontraditional forms of career education. At the same time, a shift in public perception toward what was once called "vocational education" has opened doors for educational opportunities.
"We are so happy that California has expanded career technical education into K-12 education," says Prado. "In the past, career technical education…was known for being for adult students only. We want to make sure that high school students are presented with all options and pathways to success."
Through NOCROP, high school participants have access to dozens of career education pathways, in 15 distinct sectors covering art, science, healthcare, business, and industry. Instruction is offered through multiple means — classroom, lab, on site, and online — by field-experienced professionals with connections to local business and industry. According to Prado, this ensures that students are receiving an education that features the precise "industry-recognized certifications that employers expect to see on a résumé."
It's a two-way street. Recognizing the need for employees with the right kind of technical education foundation, nearly 500 Orange County businesses have partnered with NOCROP to create work-based learning opportunities, including paid and unpaid on-site training. The curriculum is continually re-evaluated and updated based on the recommendations of the program advisory committees, which feature an average of 7.6 representatives from the regional business community.
"By partnering with local businesses, we make sure our curriculum stays relevant for our changing workforce," says Prado. 
NOCROP students have worked with Southern California Edison to build green homes in Irvine, and interned with Chef Bruno Serato at Anaheim's top-reviewed White House restaurant. They've occupied labs, stages, construction sites, kitchens, garages, and virtually every other manner of work site in Orange County. Best of all, they're getting credit for their hard work — not only in the form of workplace experience, but in transferable college credit, and in the case of Cooperative Vocational Education (CVE) students — cold, hard cash.
NOCROP's articulation agreements with Orange County community colleges and the UC system allow program grads to enter career education programs at the college level with certain coursework already complete. For some students, this means graduating faster and launching a high-paying career right away. For others, it's an opportunity to build skills and confidence toward further exploration of higher education.
"Learning techniques are not 'one size fits all.' The earlier a student can figure out which techniques and habits work best for them, the better," says Prado. "Engaging in these options during K-12 saves time and money that would have been spent at a much higher price during post-secondary education."
Despite the tireless, nonstop nature of its work, NOCROP continues to conjure new energy to meet evolving workforce challenges. The next step, according to Prado, is to increase the number of program offerings for K-12 and adult students, while looking into critical new areas of demand.
"With continued support from the State of California and local organizations, we are hoping to expand our adult programs to different industry sectors and continue to strengthen Orange County's workforce and economy."   

For more information about North Orange County ROP visit www.nocrop.org