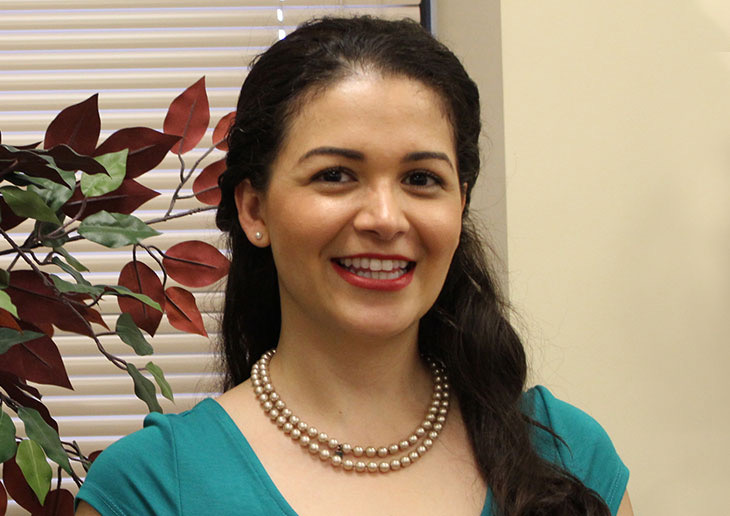 December 01, 2020.
---
This month, it is an honor to share some fantastic news from the NOCRC community. Recently, I had the privilege of visiting the North Orange County Regional Occupational Program's (NOCROP) newly renovated Trident Education Center. It was an excellent opportunity to see our California Adult Education Program (CAEP) funding at work, ensuring tremendous positive outcomes for our students.
Over the last two years and three phases of effort, the initiative to revamp the Trident Education Center has been a true labor of love. Student success starts with clean, safe, and modern facilities, and the dedicated crew has certainly obtained those ends and so much more.
Employing industry-standard practices, NOCROP improved the site through careful planning and clean design. Before the facility was repurposed to house the Vocational Nurse and Dental Training Programs, the space was used for regional trade courses such as construction and HVAC. As you can imagine, significant changes had to be made.
The first step was removing the obsolete heavy-duty machinery that cluttered the space. Next, the concrete floors were ground, leveled, and replaced with vinyl squares to create a cleaner, fresher look.
All of that labor laid the groundwork for creating a welcoming, student-centric space. Our partners leveraged a college's unique interior design program to reconfigure classrooms according to students' needs. One highlight was the redesign of the student lounge, applying warm and vibrant colors to create a relaxing atmosphere conducive to studying.
In the third and final phase, our partners updated the facility's technology to the highest standards. The team worked tirelessly to upgrade infrastructure, installing wireless internet for lightning-fast speeds with top-of-the-line switches, routers, and access points.
NOCROP also procured ASUS Chromebook laptops for individual student success, as well as a new computer lab for courses in Microsoft Office and cybersecurity. Meanwhile, the team upgraded all of the instructor stations with new Dell desktop computers. Now, as technology becomes increasingly central to higher education, our adult learners will be well prepared.
Best of all, in addition to new dynamic whiteboards and mobile desks, NOCROP's Vocational Nurse Training Program has doubled student workstations, adding more beds and simulation mannequins to extend the classroom and hands-on training.
These upgrades were crucial, especially for healthcare programs tasked with staying up to date with the latest industry-standard equipment. They were equally essential for keeping up with social distancing restrictions: with more stations, we can have more students in cohorts moving toward their educational and career goals, no matter the challenges.
Thanks to our CAEP funding, NOCROP can now provide better-quality education and increased capacity when it comes to adult learners seeking employment in the healthcare industry.
Truly, the Trident Education Center has come to life. For our students who want to enter healthcare or existing workers looking to increase their certifications, this upgraded facility marks a new era of possibility and growth for our students. It will also help to build our regional workforce on a bold foundation of caring health care professionals.
Another major triumph that I am delighted to share is the ARISE (Academics, Relationships, Independence, Self-Advocacy, Emotional Health) Hub at Cypress College, created in partnership with NOCE.
The Hub celebrated its grand remodeling last semester, with equipment updates rendering services much more accessible to students with disabilities and more welcoming for all.
Originally designed to be a stimulus-sensitive place for students with autism, the Hub has evolved to serve all students and faculty seeking a safe space for stress relief, wellness, and community connection. Though the physical Hub could not yet reopen because of the COVID-19 pandemic, virtual services are currently available to provide mental and emotional support to the educational community at Cypress College and NOCE Cypress Center.
In addition to wellness services, the Hub has hosted online talent shows, movie nights, and social hours to help keep students connected and thriving. The Hub also offers helpful virtual workshops on coping strategies, mindfulness, and guided meditation. We know that when students are mentally and emotionally at their best, they will also excel in their studies.
At NOCRC, we celebrate all our partners, and we have accomplished through collaboration and commitment to student success. This holiday season, we are grateful for all of our dedicated team members and partners who support our adult learners, making brighter futures and bigger careers possible for more students.