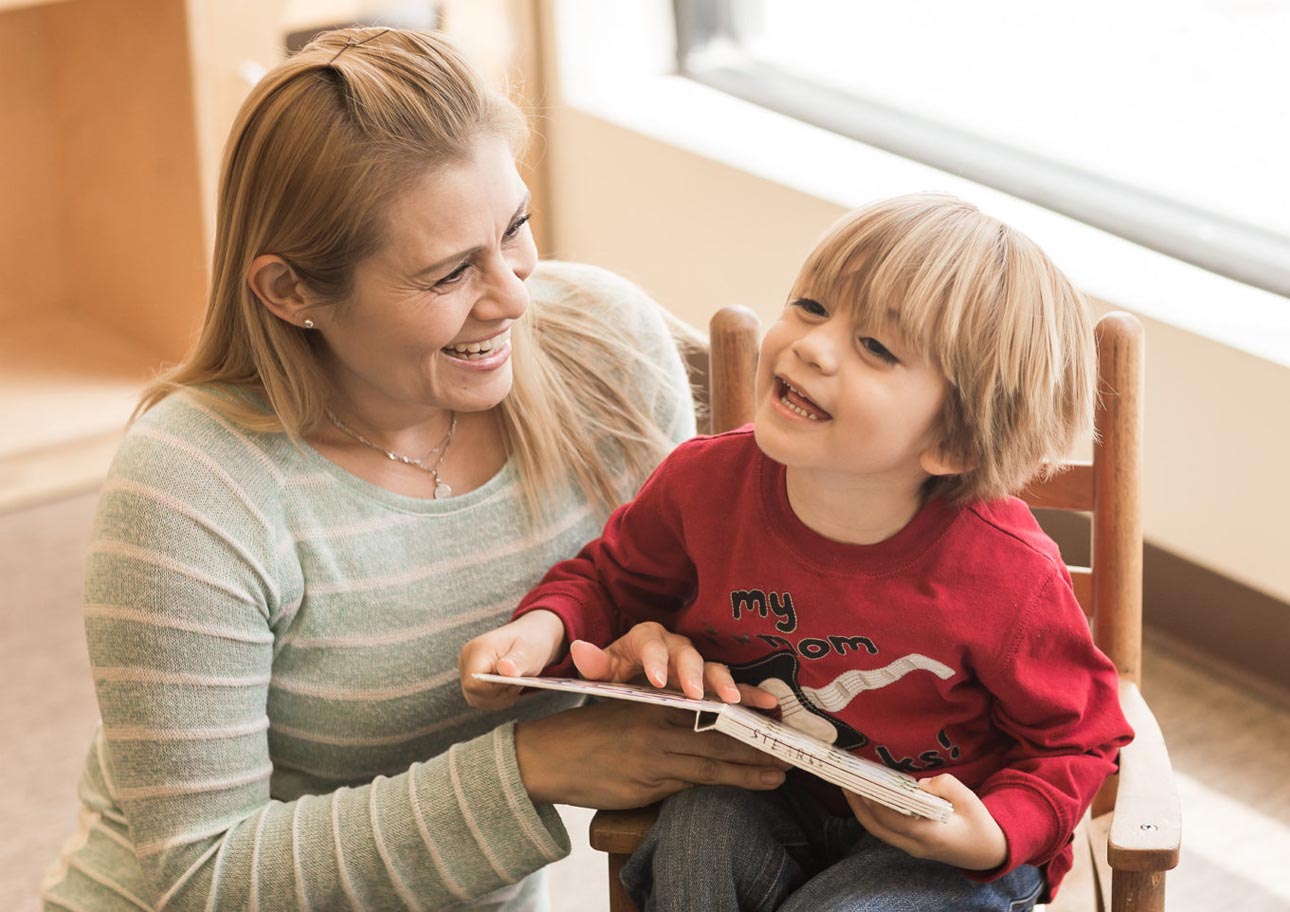 August 07, 2020.
---
Quarantining with kids doesn't have to involve stuffed animals being thrown or shrieking (or streaking!) children while you're trying to have a Zoom meeting…or even preoccupied teenagers who put down their phones long enough to roll their eyes at you.
What caregivers need in these stressful times are survival tools, and North Orange Continuing Education (NOCE) is offering them at no cost. Welcome to the brand-new, 100-percent-online Parenting 102: Effective Parenting course, which assists with building stronger family foundations during COVID-19.
"Our focus is to reduce the trauma and stress that children experience," Special Projects Manager Renee Day says about the partially self-paced course. "We're supporting adults who support these kids."
Designed to provide strategies to create calm from the chaos, the class is helping caregivers manage emotional meltdowns, from toddlers to teens. Meanwhile, students are picking up pro tips to remain calm when their buttons are pushed. Most of all, they're learning to put proper focus on self-care so they can, in turn, take better care of others.
Starting in April 2020, this critical class rolled out online in fewer than two weeks, a testament to NOCE's organization and commitment. Instructors and staff worked long hours to refresh the class and launch it online. A tremendous effort was made to ensure translations in Spanish were available for five of the 11 course offerings.
"Words cannot describe what an enormous feat it was to complete everything and get it translated and available in Spanish as well as learning how to use live translation through Zoom," says Day, who helped prepare all of the translation materials in less than a week. According to the Special Projects Manager, the great effort was well worth it, as more than 49 percent of NOCE's parenting students speak Spanish as their primary language.
Though NOCE's Parenting Program has offered Spanish translation for several years, Assistant Professor Erin Sherard says that making translation accessible for online classes has been critical."We will continue to do what we can to make sure that every parent that would like support and community right now has access to it," says Sherard. A "dream team" of experts renewed the robust class. More than 100 students, including parents, grandparents, social workers, foster parents, child psychologists, and school therapists, are receiving much-needed assistance.
The five-week, five-module class includes a mix of short readings, 30-minute video lessons, and weekly Zoom meetings with their teacher and classmates. Students can access all course material during the entire semester, and on the live Zoom calls, as they practice tangible tools in an encouraging environment.
A core topic of the class includes emotional self-regulation, for both adults and children. Students gain a deeper understanding of, for example, why children might be throwing a tantrum over a math assignment they should have completed easily… particularly in current, high-stress times.
"The way our world looks today, we're all struggling with getting our basic human emotional needs met," Sherard says. "If at any time any one of those needs isn't met, our brains can't really focus on things like learning and homework."
It all starts with caregivers being able to regulate their own emotions so they can model calm. That way, when kids "fly off the handle," guardians can help soothe them so they can get back to the task. In fact, being cooped up with the kids can be a tremendous opportunity to teach resiliency
"We have the gift of proximity right now," says Sherard, who adds that in our fast-paced culture, caregivers may default to using punishment as a quick fix, instead of taking time to demonstrate life lessons. Spanking children — or even bluntly demanding that they finish their homework — is a temporary fix that typically doesn't hold.
The solution is restitution, a practice that meets challenges by repairing and building relationships to correct negative behaviors. And now that caregivers are spending more time with children, it's the perfect time to try it out.
"I often reference restitution as a slow-drying process, whereas punishment is the superglue," says Sherard, adding that while slow and steady restitution takes more work, it yields a much bigger payoff in terms of lasting change.
The secret to restitution is setting aside the problem for a moment and instead asking questions about the child's passions to build connection and confidence.
"Questions create thinking, and statements create resistance," explains Sherard. By bridging the communication gap, the child receives a healthy dose of dopamine, the neurotransmitter of reward and motivation. After regrouping, the parent can ask the child to make amends or to try their homework again. At that point, Sherard says, "the likelihood of the child saying 'no' is very, very low."
With scientifically proven strategies like these, the class has garnered great feedback from once-frazzled caregivers.
"I had parents that started the class telling me, 'I just wanted an excuse to … lock the door,' and now they say, 'I look forward to this class,'" beams Sherard. "The practical self-investment is really making a big difference for everybody to get through this COVID-19 crisis with mental health in mind."
The new class has been such a hit that new sections will continue into the 2020 summer and fall terms. Also currently in the works is additional online registration support for Spanish speakers to encourage more people to take advantage of these crucial resources.
"Classes are not intended to be something to add to your heavy list of things to do," says Sherard, "it's meant to provide that much-needed and essential support."
For more information about the Parenting 102 class — or any of the Parenting Program class offerings — visitwww.noce.edu/schedule.