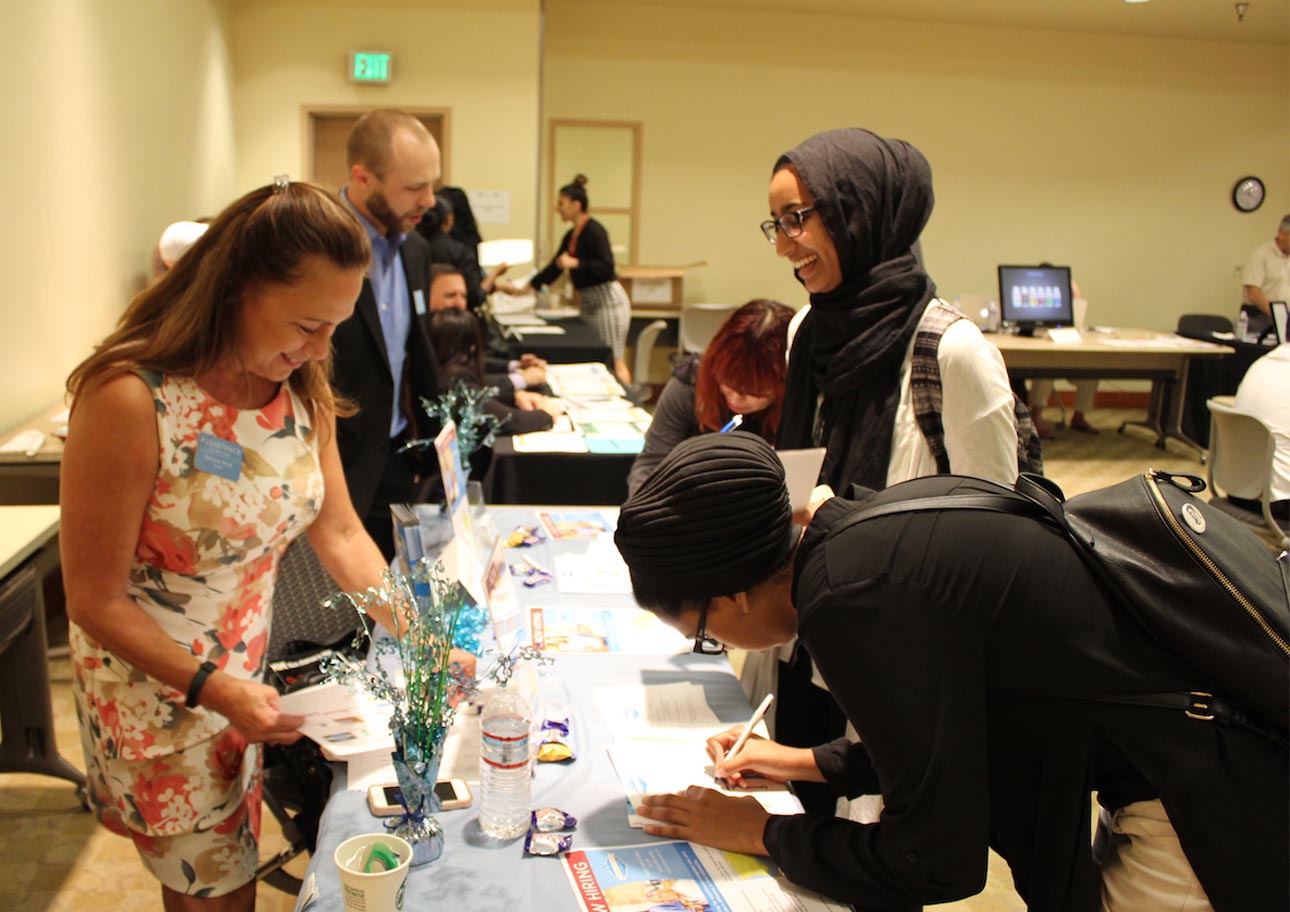 NOCE serves as an entry point to career training for adult students, especially those in high-risk, underserved populations. In addition to equipping students with strong technical skills, the Career Technical Education (CTE) Program made significant strides in prepping students to obtain employment or advance in learning. To achieve this goal, CTE applied for funding from various initiatives and grants including the California Community Colleges State Chancellor's Office Strong Workforce Initiative (SWI) and Perkins VTEA 1-C.
These new grant funds enabled NOCE to develop stronger student-employer relations strategies, launch new certificate programs, and build more advanced pathways from noncredit-to-credit CTE programs. Funded through SWI, NOCE hosted its first career fair during the 2017 Spring Term, inviting partners from the industries modeling CTE certificates. One hundred forty-four students interacted with employers in the digital media, medical assistant, pharmacy technician, administrative assistant, and electrical technology fields as well as participated in workshops on interviewing techniques and employability skills.
NOCE will soon offer two new certificate programs— Business Information Worker I and Administrative Professional. These programs were developed to meet high labor market demand within the region and are potential pathways to credit certificate options at both Cypress College and Fullerton College. Through additional outreach and elimination of barriers to student success, CTE is also strengthening its existing pathways, such as the NOCE Funeral Service Assistant Certificate Program to Mortuary Science associate and baccalaureate programs at Cypress College.