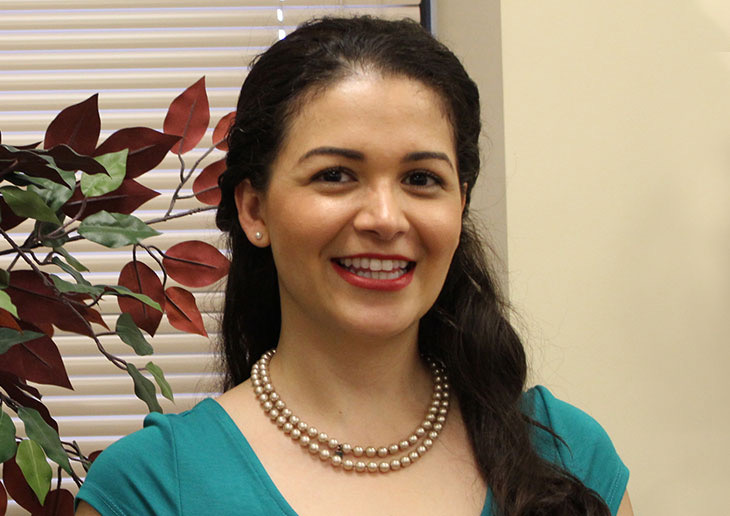 July 30, 2019.
---
On May 3, the North Orange County Regional Consortium (NOCRC) for Adult Education hosted its annual Partners' Breakfast, during which more than 50 education professionals attended to share successful California Adult Education Program (CAEP) strategies and brainstorm new ideas for the future of our programs. 
The question on all of our minds was: "How do we continue to expand and improve educational opportunities to meet the needs of the diverse set of adult learners in our region?" The ultimate objective is to support our students not only academically, but also personally and professionally in their pursuit to become fulfilled, integral members of society. I was so inspired to see that we are heading in a wonderful direction. All of our partners are on the same page, and I'm so grateful. 
The Partners' Breakfast is held to review programs and goals, so we can gain valuable insight about what is working, what we can revise, and what new ideas we can integrate into CAEP. The state is mandating new performance outcomes this year, so it was also an opportunity to find ways to come together and figure out how to address them. 
Partners attending the breakfast included representatives from the NOCCCD, K-12 schools, North Orange County Regional Occupational Program (NOCROP), Orange County Department of Education, Employment Development Department (EDD), social services, Orange County Workforce Development Board, Regional Center of Orange County, Orange County Asian and Pacific Islander Community Alliance (OCAPICA), and the Orange County Sheriff's Department. It was encouraging to see the collaboration in action and to hear ideas on how to expand the consortium's reach into the needs of the region. This was especially important to me because a major focus of mine is to make sure NOCRC functions as a 'center' where all the regional partners feel welcome and where they are encouraged to contribute to the conversation. 
The event featured breakout sessions to generate ideas on regional topics such as partnerships, community engagement, marketing and outreach, and program-area development, as well as to develop strategies to meet Management Information Systems (MIS) data outcomes. 
It's exciting to share that we are currently developing a partnership with Ralphs grocery stores. Disability Support Services (DSS) administrators have been meeting with the grocery chain's leadership to increase job placements for adults with disabilities. This comes as we work to address the mandate to help our students with job placements.
Another hot topic at the breakfast was the importance of marketing and outreach, in other words how we inform the community and make them aware of the wonderful programs we offer to adults. 
The NOCRC family indeed has so many great resources and diverse programs available.  We know community engagement and regional partnerships are key. Using social media, a dedicated website, and postcards with basic information in English and Spanish, for instance, are key ways to distribute our message. 
As the new director, I slightly changed the breakfast's format, which I was happy to learn, pleased many in attendance. I'm already looking forward to next year's event. It reminded me why I so wanted to work for NOCRC. I truly value the community we serve. We have a great team — everyone is equally committed to student success, and equally motivated to overcome any challenges that may occur as we move forward.
—Janeth Manjarrez