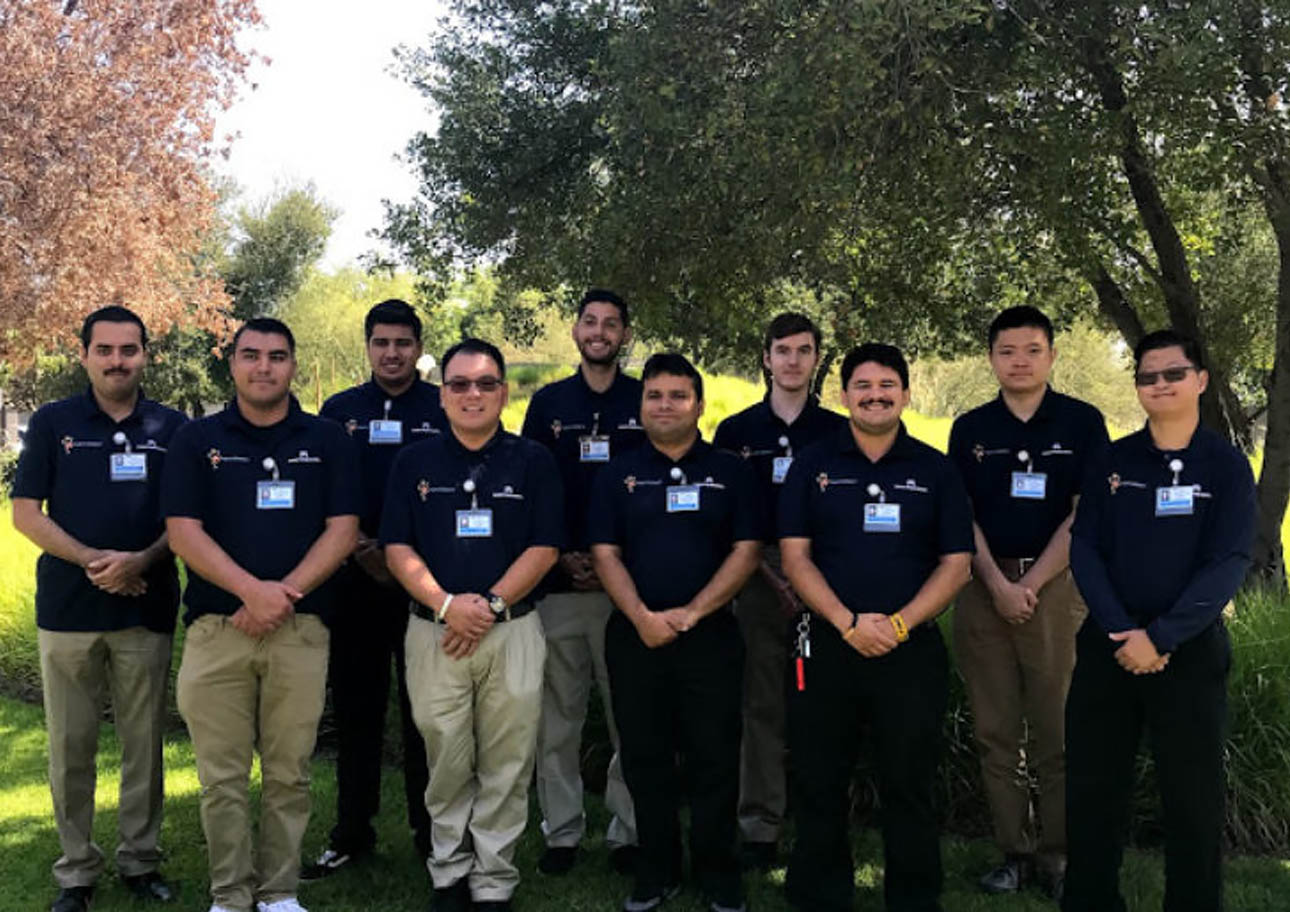 October 29, 2020.
---
Cruz Segoviano played it cool when he found out he had landed a job as an environmental service worker at St. Joseph Hospital in Orange. Inside, though, it was like his soul had been set free.
"My inspiration is freedom," says Segoviano, who started work on September 28 after a yearlong internship at Kaiser, facilitated through the Project SEARCH Program for adults with disabilities. "A good job means freedom to live a good life and be proud of myself."
For Nicole Suydam, President, and CEO of local program partner Goodwill of Orange County, it's an incredible opportunity to further Goodwill's mission work and create "a community where there is a job for everyone who wants to work, giving people a sense of purpose, pride, and dignity."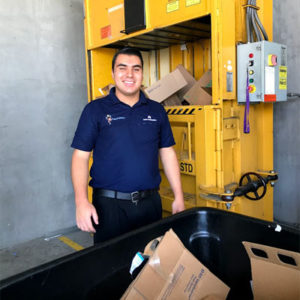 In Orange County, Project SEARCH is a collaboration among multiple partners and agencies. North Orange Continuing Education (NOCE) is the educational partner, providing 10 courses on site at Kaiser Permanente Hospital in Anaheim. Goodwill of Orange County is the vocational partner and agency coordinating the project. The Department of Rehabilitation (DOR), Regional Center of Orange County, and North Orange County Regional Consortium (NOCRC) are also partners.
Never one to accept exclusion, whether in class, sports, or even a family conversation, Segoviano brought a unique determination to his hospital internship. To the people around him — coworkers, patients, instructors, and more — it was clear that he was destined to fly high.
"He is always trying his hardest to participate," says Dianne Segoviano, Cruz's mother, who connected her son to the Project SEARCH internship through the Regional Center of Orange County. "This environment gave Cruz a tremendous feeling of belonging, which I believe is the motivation for anyone wanting to do the best job possible."
Segoviano is a graduate of the very first Anaheim cohort of Project SEARCH. The program, hosted locally by Kaiser Permanente, aims to uplift working adults and families, while filling critical demand for confident, compassionate healthcare employees.
For Segoviano, who had always struggled with the idea of asking for help, the program felt like a lifeline. Even though he just recently started his position, he is responsible for a full slate of high-touch, high-tech duties each day.
"My training had important instructions and equipment that made me feel like everyone was counting on me to do the job right," says the recent high school grad.
"We are so proud of Cruz," says Project SEARCH Instructor Stephanie Alire, who helped coordinate the pioneering effort in Orange County. "He is an incredibly hard worker with a very impressive work ethic, attributes that would be a benefit to any hiring employer."
The yearlong internship program aims to combat the barriers for young adults with autism and other developmental disabilities and instill confidence in their abilities to succeed in the workforce. The versatile positions are designed to boost not only site-specific job skills, but also "soft skills" like socialization, technology, and self-advocacy.
Graduates like Segoviano are providing inspiration for a long-underrepresented group of capable, confident adults. Just one in five* adults with developmental disabilities is regularly employed, according to the Bureau of Labor Statistics. Meanwhile, frontline employers like hospitals and rehabilitation centers are struggling to staff high-turnover, entry-level positions in emergency services, pharmacy, human resources, materials management, records, and more.
"We feel a great deal of joy on behalf of all our students, since every one of them has succeeded in growing both professionally and personally in this program," says Alire. "I'm thrilled to share in the accomplishments of our interns, and I'm inspired by their dedication."
Segoviano's cohort included 10 interns, rotating duties for a number of organizations including Kaiser Permanente of Anaheim. A typical workday would include a morning class on employability skills, a full day of total-immersion workplace training, and a short debriefing session with instructors and *skills trainers. In addition, interns receive valuable advice pertaining to things like résumés and job interviews.
"Project SEARCH made me feel proud of myself and the work that I am doing," Segoviano reflects.
The program is already paying dividends for the August graduates, with half landing job interviews within weeks, and two — including Segoviano — accepting immediate employment. As the Class of 2020 continues to hone résumés and interview skills in search of meaningful careers, the power of adult education is on full display.
"The success stories started early, from applying to the program, going through the interview process, showing up every day and learning new skills with different departments, and, ultimately, closing out the year with even more changes that COVID-19 has brought," says Ivan Stanojkovic, DSS Special Projects Manager who coordinated the key educational aspects of the collaboration.
Locally, the program is sponsored by paint company BEHR, and draws upon the combined expertise of community agencies like NOCRC, NOCE, Regional Center of Orange County, and the Department of Rehabilitation to provide curriculum and resources. Through new and existing workforce connections, employers like St. Joseph are continually being brought on board to facilitate job outcomes, while at the same time benefitting from free professional development training.
"Project SEARCH is an extremely collaborative program," says Alire. "The team approach allows for input from different perspectives, which results in program graduates who have the education and job skills to seek and maintain competitive employment."
The program's smooth launch and immediate success of its participants is a true testament to the tireless work of the partners involved.
"NOCE's Disability Support Services (DSS) Program has been instrumental in our success," providing curriculum and instruction in addition to mission-critical classroom resources like iPads, explains Alire.
For DSS staff, the opportunity to influence lives directly in Orange County has made the intensive effort more than worthwhile. Says Stanojkovic: "This experience has been, at least for me, the highlight of my career."
Meanwhile, the skills learned and experience gained through Project SEARCH represent a chance for grads like Segoviano to get to work on their independent success stories, and start making their own career highlights.
"Be smart, fast, and careful all at the same time," he advises other young people facing workforce challenges due to disability. "If you keep trying, someday, people — like the teams here at Kaiser and Project SEARCH — will give you a chance and believe in you."
*https://www.bls.gov/news.release/pdf/disabl.pdf