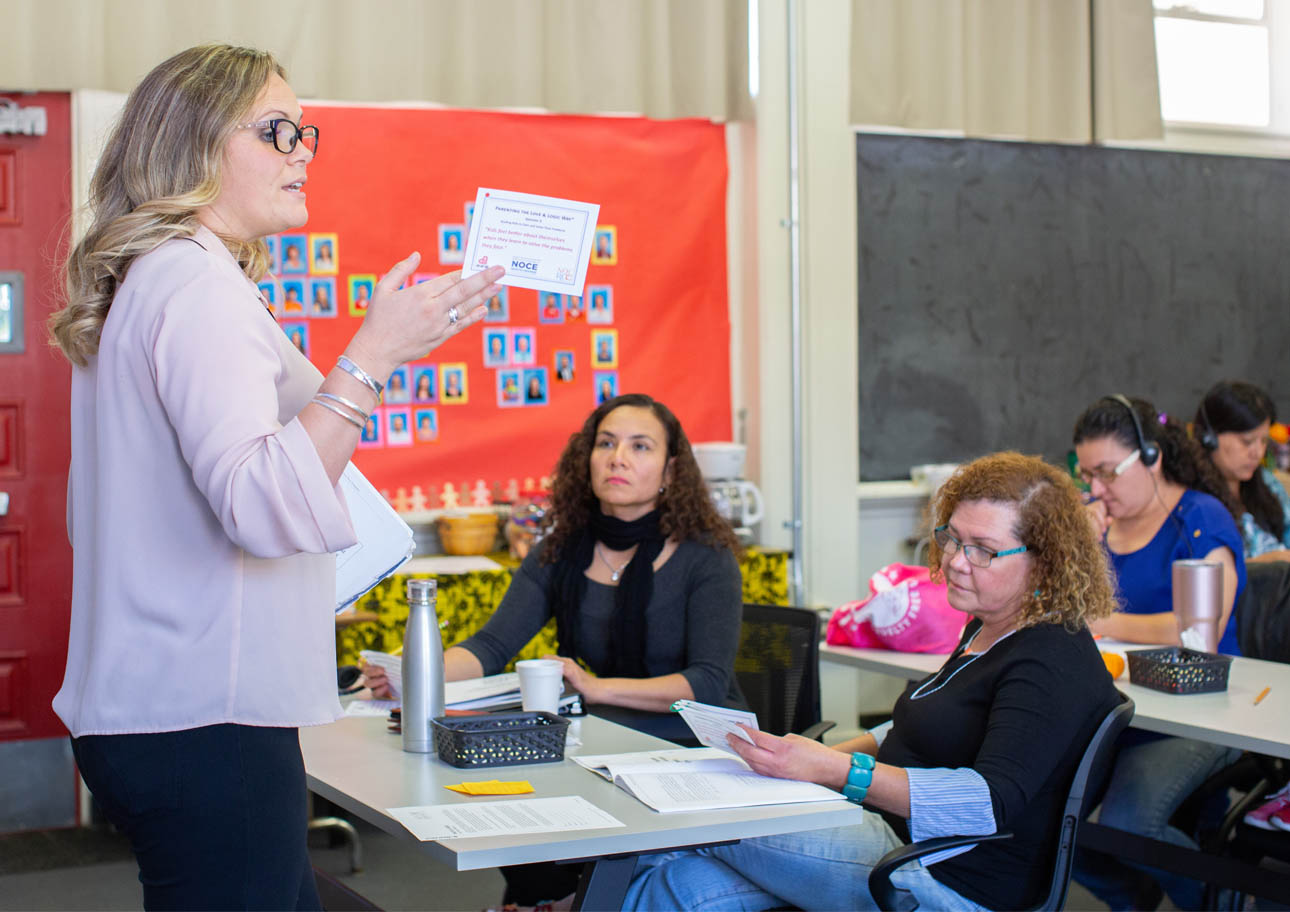 July 30, 2019.
---
Noted psychologist and educator Charles Fay, Ph.D., president of the Love and Logic Institute®, Inc., will present "Raising Great Kids in a Challenging World," on Thursday, August 22 at 7 p.m. at the Placentia-Yorba Linda United School District (PYLUSD) Performing Arts Center, 1651 Valencia Ave. in Placentia. The talk, sponsored by the North Orange County Regional Consortium (NOCRC), is free and open to the public. No reservations are required, with seating on a first-come basis.
Dr. Fay is a highly respected and often entertaining speaker who has shared his expertise in both psychology and education with teachers, mental health professionals, and parents worldwide. The scope of useful, relevant topics he'll cover a range from helping children resist peer pressure to guiding them to make good decisions about social media, handling back talk and defiance, and teaching kids to get their chores done without constant reminders. His presentations are often punctuated with stories from his years as a parent, his work as a clinical psychologist working with disturbed youth, and as the son of an expert on child discipline. "I think I became a psychologist just to figure out what [my parents] were doing to me as a kid," he has joked.
The Love and Logic® approach to parenting is based on the concept of creating relationships based on love and respect between parent and child in the belief that these ingredients create a healthy bond that will grow in strength as the child matures from child to adult. "Love" allows children to make mistakes with the idea that they will learn from them. "Logic" allows children to live with the consequences of their decisions. 
"Placentia-Yorba Linda felt it was important to bring Dr. Fay's insights to the community because it's incredibly effective when teachers and parents share consistency in the way they handle discipline issues," says Jamie de la Mora, NOCRC instructor, and Love and Logic® facilitator. Tying teacher training to a presentation to the community is a commitment and takes the training to the next level for students, she says. "The tools Dr. Fay offers are so helpful in the classroom, in the home, and in the community." 
NOCRC has a long history of providing state-funded classes like this one at no additional charge to the community, says Renee Day, Special Projects Manager for the Consortium, which sponsored Dr. Fay's visit. "Dr. Fay is coming to conduct a preservice workshop for teachers in the district, and we asked him to stay to offer this presentation. We believe his talk will be relevant for teachers, parents, social workers, therapists, daycare staff—really, anyone who works with children and adolescents." 
For those in the community who have not had exposure to this content, the NOCRC looks forward to getting them excited enough to attend one of the other classes in the community, Day says. 

Additional Love and Logic® classes will be offered throughout the fall, including classes addressing topics such as supporting children with special needs and those affected by trauma. Classes are held at different schools throughout the district. These state-funded classes are run with your regular attendance being the only fee. For a full schedule of classes, visit http://www.noce.edu/loveandlogic or contact Renee Day at 714-568-7907.