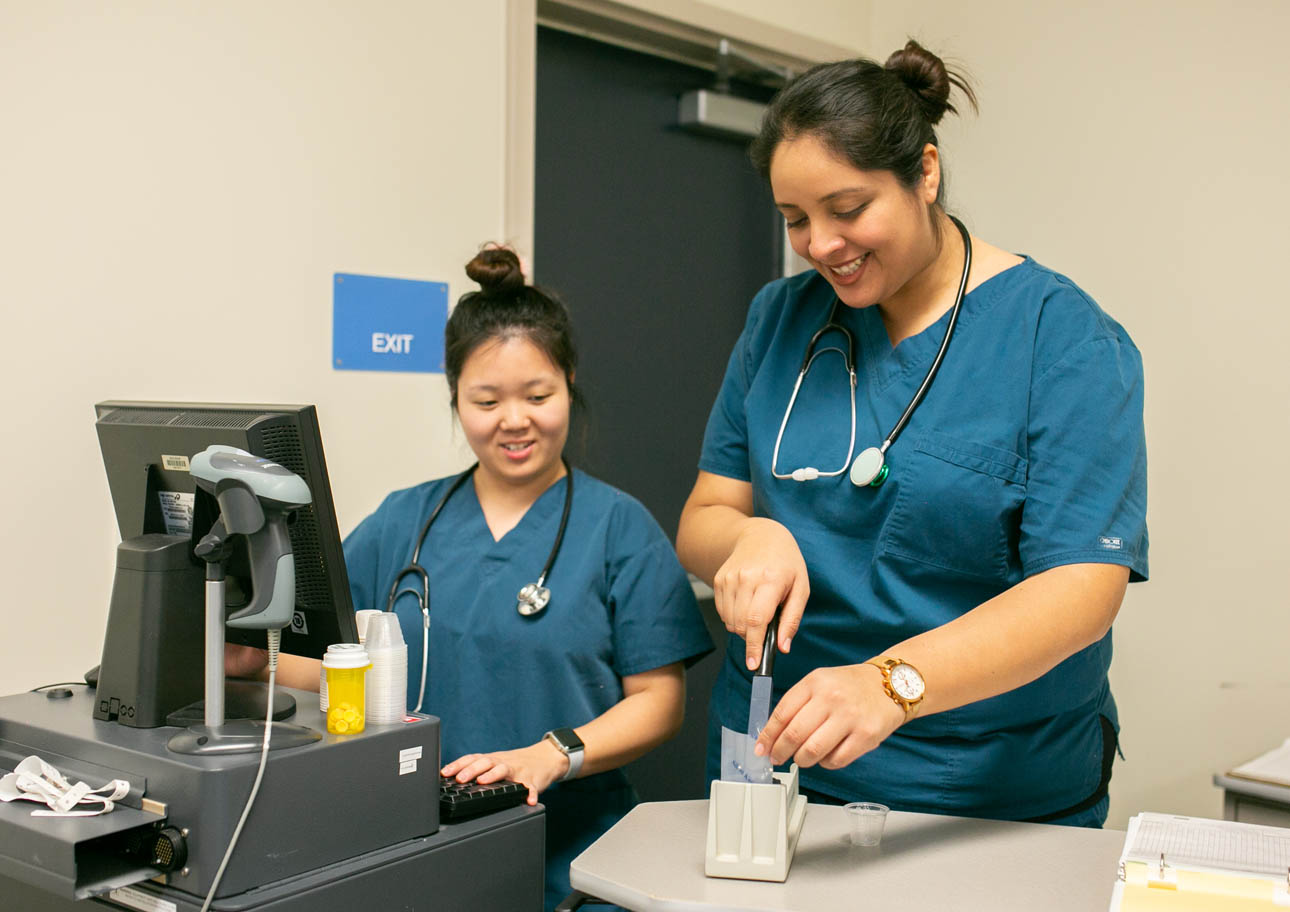 October 30, 2019.
---
Meeting the Demand for STEM Professions
Careers in the STEM fields – science, technology, engineering and math – often conjures up images of surgeons, architects and mechanical engineers, careers that require advanced degrees, apprenticeships and years of on-the-job training.
But the rise of STEM industries has created an increased demand for skilled employees with educational backgrounds at all levels. Community colleges and career technical education programs are meeting that need through new and improved curriculum tailor-made to prepare their students for a wide range of popular occupations.
"The growth in our region has demanded a labor market centered around STEM-related occupations," said Jennifer Prado, Adult CTE Program Manager at North Orange County Regional Occupational Program (NOCROP), a member of North Orange County Regional Consortium (NOCRC).
"STEM fields are constantly evolving, which means we must too. We are constantly responding to shifts in Orange County's labor market and adjust offerings according to the needs of our economy, as well as our students. NOCROP courses typically take enrolled students about eight to 18 months to complete, and have various modes of instruction such as full-time, hybrid, and online," Prado said.
At NOCROP, educators have seen a distinct rise in adult students interested in STEM-related fields. NOCROP offers numerous adult education programs in the medical and dental fields, among others.
In addition, partners of the North Orange County Regional Consortium (NOCRC) offer a host of choices in support fields that are seeing an uptick with the rise of STEM, including Welding, Professional Sales, Business Finance, digital design and media arts, residential and commercial construction, financial services and education.
According to a STEM report from the Georgetown University's Center on Education and the Workforce, 92% of STEM workers will need post-secondary education and around 35% of those will require training at the 2-year or technical education level. Even students who already hold bachelor's, master's or even doctorate degrees are finding community college and career technical education pathways to new and lucrative job possibilities.
NOCROP also offers another advantage – a foot in the door at local businesses. The program has close networking opportunities through their teaching staff and other partnerships, and boasts close connections with 500 businesses throughout Orange County.
"We are agile when choosing our offerings, as we continue to respond to Orange County's growing workforce, particularly in STEM-related fields. We are constantly asking ourselves how we can better equip our students with opportunities, experience, and certifications to best prepare them for the workforce," Prado said.
It is undeniable that those connections are an extremely valuable piece of the puzzle.
"By having connections with local industries, it helps to make sure our programs are in line with employer expectations, especially since education is a large part of employment," Chris Mullins, Director for Policy Analysis with the American Association of Community Colleges, told Diverse Education.
NOCROP programs typically take enrolled adult students about eight to 18 months to complete. And once the program is over?
"They are prepared to take on the workforce or continue on to other postsecondary options because of their experiences with us," Prado said.
For more information about North Orange County ROP, please visit www.nocrop.orgor contact info@nocrop.us.