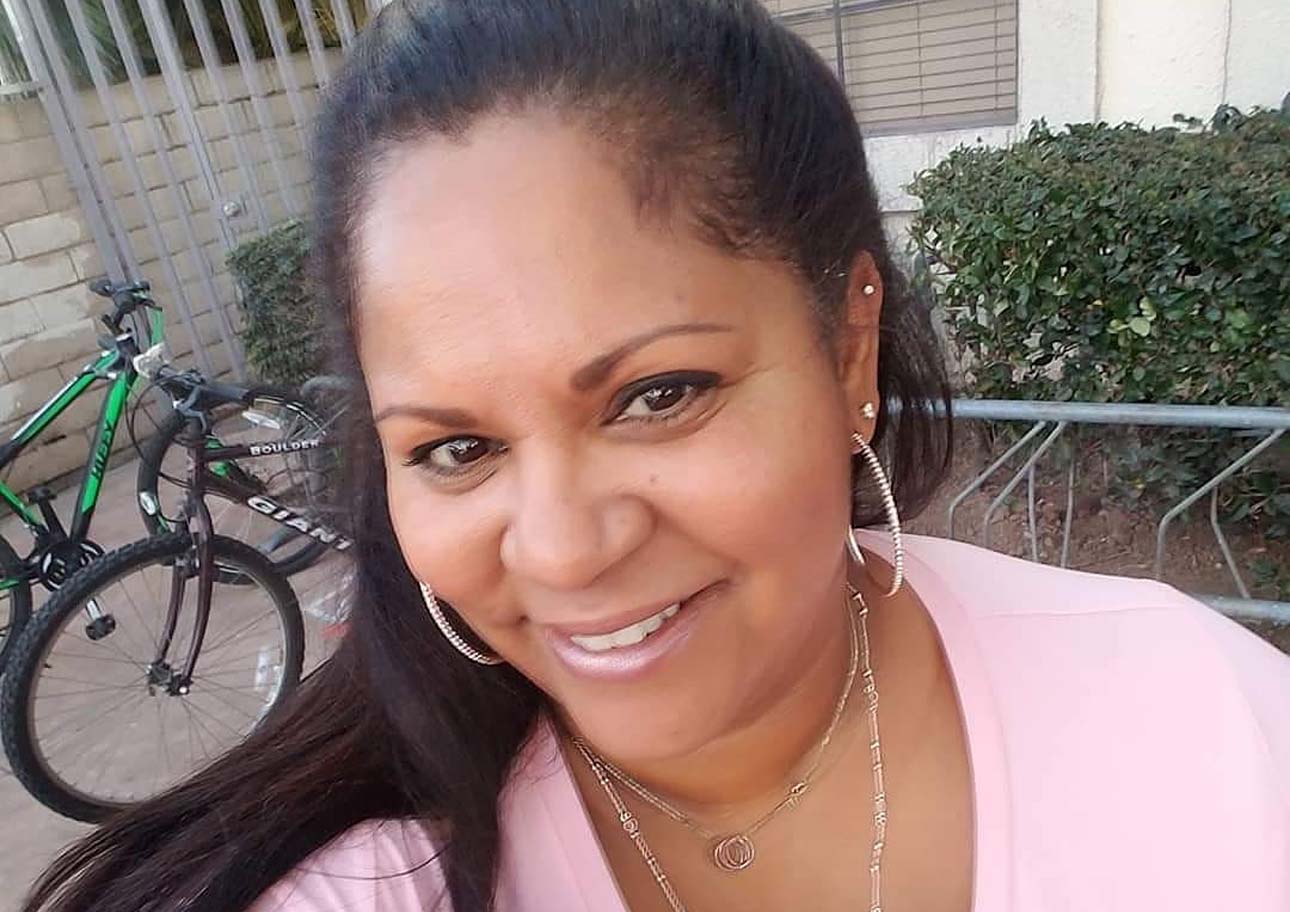 September 25, 2020.
---
Working since the age of 14 to help support her family, Kimberly "Kim" Jones was seldom a stranger to tough times. But amid lost jobs, missed opportunities, and even a global pandemic, her biggest barrier to success was less than an eighth-of-an-inch thick, a piece of paper.
Jones fought her way to a respectable career, first in retail, then as a loan originator in the mortgage industry. At 53, she was on the verge of being hired by Mr. Cooper, a Texas-based mortgage company affording "phenomenal" income possibilities, when the unthinkable happened.
Just two days before she was set to start training, the company called with some bad news: It couldn't verify her high school diploma.
"I panicked," recalls Jones. "Never in a million years did I imagine that anyone would go back that far to validate my credentials."
Indeed, over 35 years with three mortgage companies, the issue had never come up. But now, her secret was out: They couldn't find her high school diploma because she didn't have one. Mr. Cooper had to rescind their offer.
Almost four decades after dropping out, Jones quickly looked for a solution and found North Orange Continuing Education's (NOCE) tuition-free diploma program! earned her "There were days when I wanted to curl up in a ball," Jones recalls about her early days at NOCE. "But this program gave me a reason to get up every day."
But Jones didn't let those hard days cloud her goals. She continued with her studies, persevered, and earned her diploma at NOCE. Then, even when it seemed impossible due to COVID-19 setbacks and workforce uncertainty, she used her diploma to secure her dream job, paving the road to financial stability for herself and her son.
The lack of a high school diploma is an all-too-common hurdle for working adults, with one in four Californians over 25 missing the credential. In fact, for Jones, the Mr. Cooper incident was not even the first time her lack of education had foiled plans for advancement.
When the teenage Jones was outshining adults in sales at a men's department store, she had been under consideration to become the assistant manager. She passed it up so they wouldn't investigate her background. Later, as an adult, Jones worked in a managerial capacity for months when her supervisor quit suddenly, but with no education, she had no opportunity for advancement.
"I picked up the baton and figured out all these systems, and they did not offer me even an opportunity to interview," Jones reflects defiantly. "They brought in a new manager who spent weeks gathering from me all of the information I had worked hard to figure out over the years."
The insecurity of never having graduated from high school nagged at her throughout her career, even as she outpaced her more seasoned co-workers and doubled her income through sheer willpower. After years of pulling herself up by her bootstraps, she was finally ready to take her rightful place as a major-market loan professional…  when it all came crashing down.
"I think I cried for about a month," says Jones. A friend urged her to return to school, and Jones navigated coronavirus chaos to track down her high school transcripts. She enrolled at the NOCE Cypress Center, on the Cypress College campus, in early March, ready to pick up the pieces in the High School Diploma/GED-HiSET Preparation Program.
"I was walking across the street [to school] because my gas tank was on empty," Jones remembers. "I'm just so grateful … because there is no way it would have worked out had it not been in close proximity."
For Jones, already stressed about providing for her 13-year-old son, returning to school would prove overwhelming. Even reading the course catalog was too much: "It was literally like my neurons were misfiring."
Luckily, the staff at NOCE was there to guide her every step of the way. Whenever she had a question or needed help, the team responded right away, which the single mom says, "made me feel like I mattered."
"It could not have been a better, more supportive environment for me," gushes Jones.
She cites instructor Carrie Ruffalo as a particularly profound influence. The teacher listened with her whole heart, Jones says, and did everything she could to help her student bounce back.
"Inside, I was crumbling … and [her] encouragement lifted me up," she remembers. "We developed a strategy together, and it was awesome."
Right away, Ruffalo knew her student had come to the right place.
"Many of the most intelligent and resilient people I have met in life never earned their diploma or degree," says the instructor of eight years, who works with students in the NOCE diploma lab who are working through tremendous obstacles like battling severe poverty, homelessness, domestic violence, and life-threatening illnesses. According to Ruffalo, it takes "tremendous courage" for students to overcome the shame they feel about lacking a diploma and enroll in the High School Diploma/GED-HiSET Preparation Program. At NOCE, we believe it is NEVER too late to complete your goals and reach for your dreams.
"Kim's determination to succeed was something I knew came from a history of struggle," reflects Ruffalo, who was equally determined to get her talented student back into the workforce where she belonged. "When Kim disclosed the harsh reality that she lost her job because of not having a diploma, it literally broke my heart."
With Ruffalo and the NOCE support team in her corner, Jones threw herself into her studies. Two weeks into the program, just as the courageous student was approaching the finish line, campus closed due to the COVID-19 pandemic and social distancing order. But NOCE responded quickly, and when classes went up online just three weeks later, Jones was there to celebrate. Thanks to the convenient virtual coursework, she realized that finishing her diploma was going to be a "slam dunk."
"It was so easy, the way they had it set up," remembers Jones. "I told my son, 'I'm not leaving this computer until I've completed all my modules [courses].'"
The motivated mom worked day and night. As soon as she finished one module, she would check her email, and it would already be graded by her instructors, who were working in tandem with her, "which made me even more motivated to just keep pushing."
Just one week later, Jones polished off her courses and finally became an official high school graduate! Right away, she called Mr. Cooper to see if they would be willing to make the same offer. And… crickets. She left a voice message and an email, waited… then called and emailed again and again.
"God says, 'Ask, seek, and knock, and the door will be open' — he didn't say how many times," quips Jones.
"And I've never taken 'no' for an answer, ever."
At her rope's end, Jones called one more time and asked for the recruitment manager, and at last, the ball started rolling. She was finally rehired on August 3 and began intensive training while renewing her mortgage licenses, completing in excess of 80 hours of continuing education in two weeks.
With her first hefty paycheck in the mail, she can finally breathe a little easier.
"It's really great money for a single mom," says Jones. "I believe the future is bright."
Her plans include writing a memoir about her story of persistence, as well as saving and investing her money. A mortgage loan officer for others while never being a homeowner herself, Jones says she'd like to change that.
"Despite all of the hiccups that have happened, I want to see 2021 where I'm positioned to buy a house."
Today, Jones's diploma is framed in her home, hanging next to pictures of her son. Her experience working in a clothing store at 14 has motivated her to seek more for her 13-year-old, and she's starting by connecting him with NOCE's Kids' College and Teen Program. Once the District's campuses re-open, she plans to sign him up for swimming classes at Cypress College, hoping to familiarize him with the college that, for Jones, has become "part of the fabric of our lives."
Her favorite instructor is not surprised.
"She has a gift to inspire people," says Ruffalo. "I believe Kim will make a positive impact to many in the years to come."