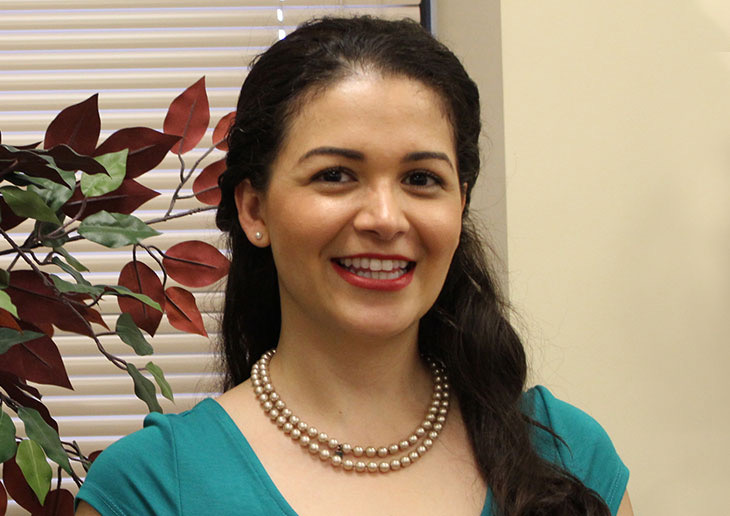 December 19, 2019.
---
North Orange Continuing Education (NOCE) provides those that are undocumented with opportunities to continue their education and receive financial aid and scholarships to help them reach their full potential. Two of our top priorities at NOCE, a partner of the North Orange County Regional Consortium (NOCRC), are to make sure students know what is available to them, and to ensure that all students are aware that our campuses are safe zones for learning.
For that reason, NOCE joined California Community Colleges in celebrating the third annual Undocumented Student Week of Action, held October 14th-18th, 2019.
"We want them to know that when they come they are welcome and we support their education," said Hilda Rivera, English as a Second Language (ESL) Special Projects Manager for NOCRC.
Through the Grads to Be Program which supports undocumented immigrants—NOCE hosted activities each day to support its commitment to educational advancement and empowerment for all. Over 300 people attended events throughout the week at NOCE's Anaheim Campus.
"Given the rhetoric at the national level surrounding immigration, we know now, more than ever, that we must continue to uphold California's values and offer clear pathways and resources for undocumented students to attain their educational goals," Chancellor Eloy Ortiz Oakley said in an announcement for the advocacy week.
On the first day of the week, Assemblywoman Sharon Quirk-Silva, NOCE Provost Valentina Purtell and Cypress College counselors gave morning and evening presentations about obtaining financial aid and scholarships and developing an educational plan. Many students are not aware that they can pay in-state tuition rates and receive scholarships and state-funded financial aid if they have a California high school Diploma, General Educational Development certificate (GED) or High School Equivalency Test certificate (HiSET) and three years of full-time attendance at a California K-12 school or an adult education program.
The following day, various campus and community organizations welcomed students and offered help with legal and mental health questions. Among the groups were the Coalition of Orange County Community Health Centers, Catholic Charities, World Relief, the Cypress College Puente Program, and the Orange County Asian and Pacific Islander Community Alliance (OCAPICA). 
Students also had a chance to hear from immigration attorneys and representatives of the Mexican Consulate during the week. The consulate assists with Deferred Action for Childhood Arrivals (DACA) renewal applications and provides vouchers to cover the fee for those who qualify. Attorneys Rosa Elena Sahagun and Diana Gonazalez spoke about immigrants' rights and held five-minute one-on-one consultations with students.
Those who attended also received Know Your Rights Red Cards to keep in their wallets in case they are detained by U.S. Immigration and Customs Enforcement and do not know what to do or say. The cards detail the rights of individuals under the U.S. Constitution, regardless of immigration status.
During the week, over 50 students expressed an interest in having a one-on-one consultation with an immigration attorney. NOCE held a clinic for about 20 students in November and plans to host one each month. The clinics are funded by a California Campus Catalyst Fund grant from Immigrants Rising. Access to legal services are critical for many people who cannot afford high legal fees. Many have been victims of fraud while seeking legal representation.
On the final day of Undocumented Student Week of Action, Grads to Be screened "Living Undocumented,"a new Netflix series about the lives of eight undocumented families in the United States.
Thank you to everyone who attended, facilitated, and helped organize the important and informative events that took place during Undocumented Student Week of Action. At NOCRC, we strive to provide all of our students with the resources and support they need, in collaboration with our partners.